Bariatric Surgery In Miami​
Are you thinking about getting bariatric surgery in Miami? If so, you're not alone. Bariatric surgery is one of the most popular weight loss procedures in the United States, with over 220,000 people undergoing the procedure each year. But what exactly is bariatric surgery? And what are the different types of bariatric surgery? Keep reading to find out everything you need to know about bariatric surgery in Miami.
What is Bariatric Surgery?
Bariatric surgery is a type of weight loss surgery. There are several different types of bariatric surgery, but they all have one goal in common: to help patients lose weight and keep it off. Some of these procedures work by physically limiting the space for food so that you automatically consume fewer calories and feel full sooner. In contrast, others restrict your body's ability to absorb nutrients. 
Most people who undergo bariatric surgery lose between 50 and 60 percent of their excess body weight within the first year or two after surgery. And even though it is possible to regain some of the weight lost, most people are able to keep off at least 50 percent of their excess body weight in the long term.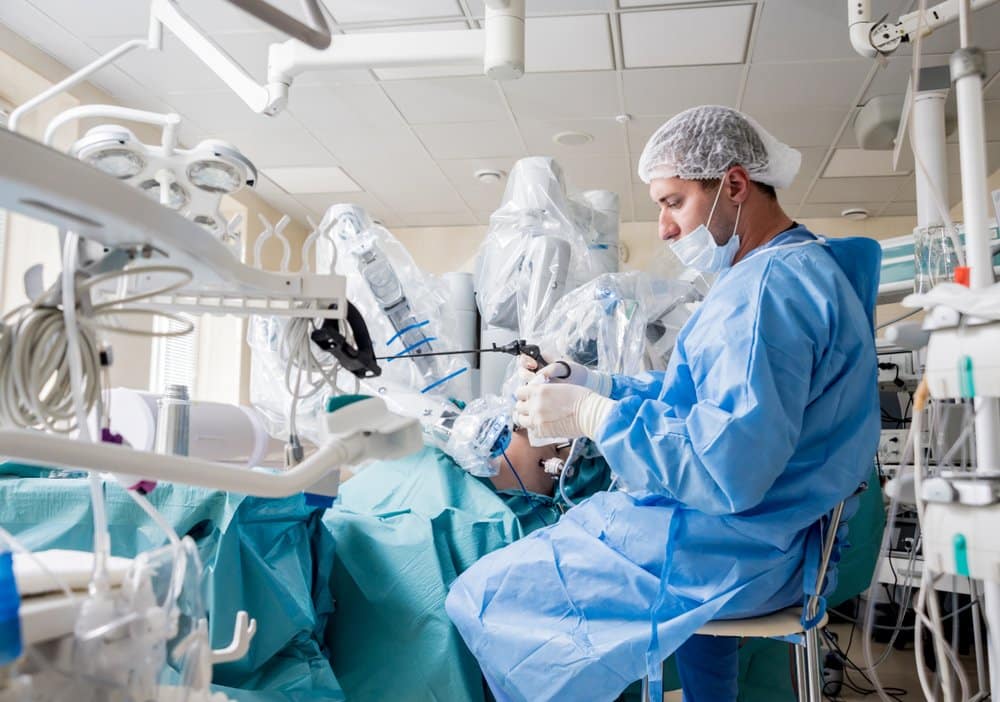 Who is the Perfect Candidate for Bariatric Surgery?
The best candidates for bariatric surgery are those who have tried and failed to lose weight through diet and exercise. Also, people classified as morbidly obese with Body Mass Index (BMI) larger than 40 are great candidates for bariatric surgeries due to their high success rate when all other methods fail. 
Some surgeons also accept a BMI of 30-35 and greater, but with some other obesity-related health condition that affects the patient's overall health – like high blood pressure. Naturally, candidates shouldn't have any other health conditions that would preclude them from undergoing surgery. It's important to note that bariatric surgery is still a procedure after all.
Also, there is a psychological factor to bariatric surgery. People willing to undergo the procedure and who are cleared to do so should also make substantial lifestyle changes in their diet and exercise, as well as demonstrate commitment to follow-up checkups.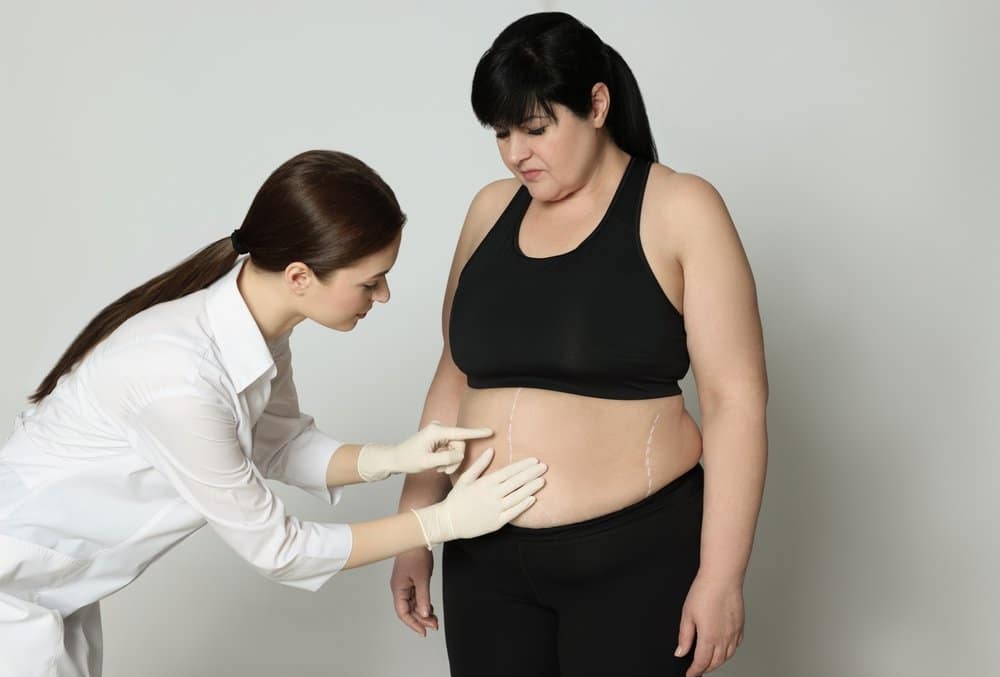 What Are The Types of Bariatric Surgery?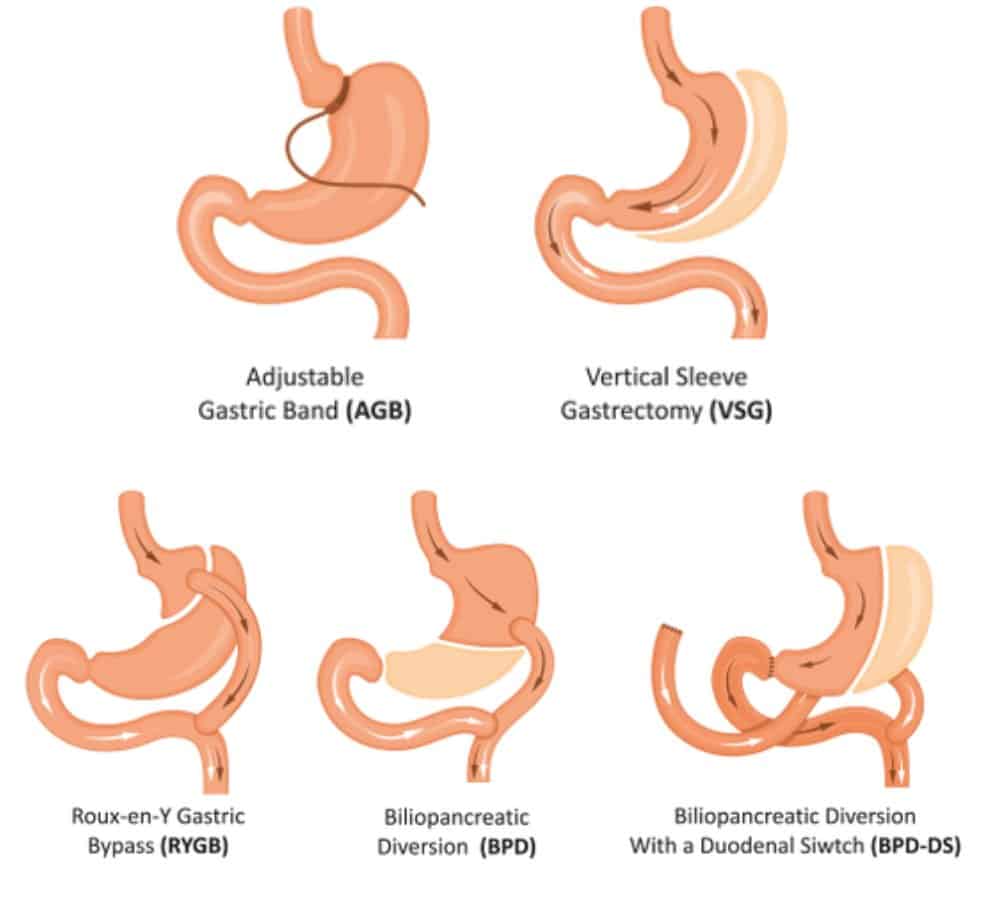 There are several different types of bariatric surgery, but the most common are gastric bypass surgery, gastric sleeve surgery, and biliopancreatic diversion with duodenal switch. Each has its own pros and cons, and we will get into all the details you need to know about each procedure. 
Why Is the Procedure Done?
Bariatric surgery is mainly done to help people lose weight. Obesity can cause many various health problems, such as heart disease, diabetes, and even cancer. Bariatric surgery can help people lose weight and improve their overall health, especially if they are suffering from potentially life-threatening conditions like sleep apnea, high blood pressure, fatty liver disease, various heart conditions, and more.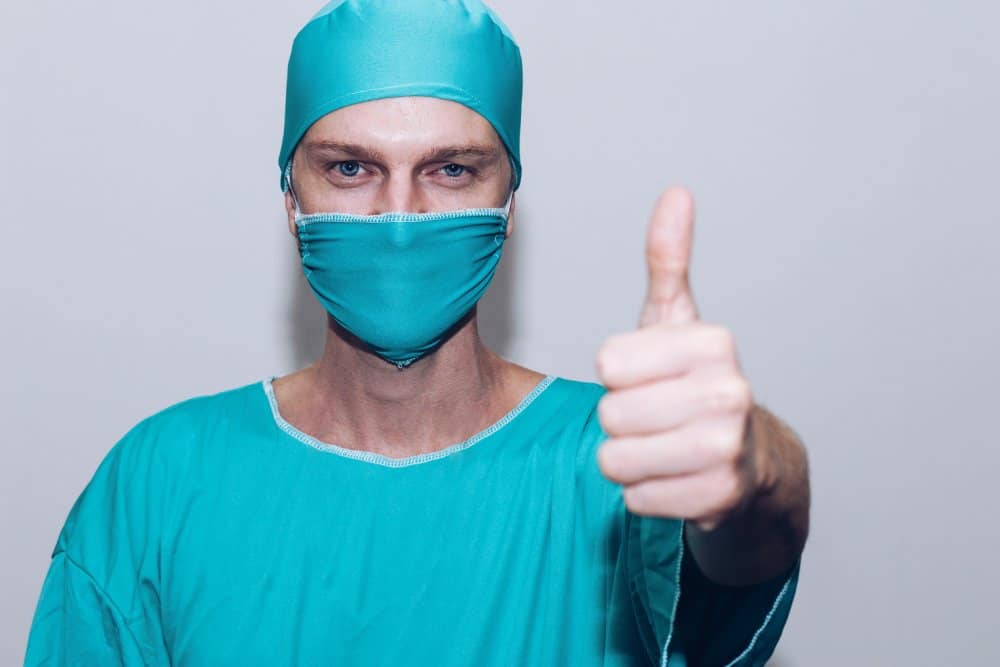 What Are the Risks of Bariatric Surgery?
Generally speaking, no procedure is without its risks, and the same can be said about bariatric surgery in Miami. While the surgery can be life-changing, here are some of the risks associated with bariatric surgery: 
Infection – Just like with any surgery, this one can also cause an infection in the surgical site or in other parts of the body.
Bleeding – Bariatric surgery can cause internal bleeding, which can be dangerous, but is also a common risk associated with any procedure. 
Blood clots – Blood clotting can also be caused by bariatric surgery and, well, any other type of surgery. After surgery, blood clots can form in the legs (deep vein thrombosis) or lungs (pulmonary embolism). These clots can lead to serious health problems, such as a heart attack or even a stroke.
Reaction to Anesthesia – As with any procedure that requires administering the aesthetic, patients can have quite an adverse reaction to it. 
Gallstones – Bariatric surgery can increase the risk of developing gallstones.
Nutritional deficiencies – Bariatric surgery can limit the amount of food that can be eaten, which can lead to nutritional deficiencies if patients are not following the recommended diet after the procedure.
Smoking – Smoking increases the risk of complications for any type of surgery, including the bariatric one. 
If you want to learn more about the risks of bariatric surgery, make sure you contact your surgeon in Miami. 
How Do You Prepare for the Procedure?
If you are considering bariatric surgery in Miami, there are several things you need to do in order to prepare for your procedure. First and foremost, you need to meet with a team of healthcare professionals like Miami Lakes top plastic surgeons who will help you determine if you are an eligible candidate for surgery. 
Next, you will have to calculate your BMI. Body Mass Index is still one of the basic requirements for most procedures everywhere, but BMI requirements reside at the elected surgeon's discretion. 
You can check your BMI by using our Body Mass Index calculator.
You'll also need to get some tests done during the preparation period, such as blood work and imaging scans. Once you've been cleared for surgery, you'll need to start making lifestyle changes to fully prepare for the procedure. 
Before bariatric surgery, you should: 
Start eating a healthy diet.
Get regular exercise. This will help you tackle the surgery and recovery process easier. 
Prepare to have various lab tests, screenings, and exams done during the procedure clearing process. 
Arrange a pickup from the hospital since you probably won't be able to drive.
Avoid eating or drinking anything after midnight, especially the night before the surgery.
Be prepared to spend some time in the hospital after the procedure. Not long, but good, professional plastic surgeons in Miami surely would like to monitor you for a day or two to make sure there are no complications. 
Arrange some help at home after the surgery if you deem it necessary. 
What are The Main Differences Between Bariatric Surgeries?
Not all bariatric procedures are for everyone. Each has its own set of advantages and risks. Here are the main differences between Roux-en-Y gastric bypass, gastric sleeve, and biliopancreatic diversion with duodenal switch.
What Should You Expect From the Surgery?
 As a result, patients who undergo bariatric surgery typically lose a significant amount of weight in the months and years following their procedure. Both of these procedures work by limiting the amount of food that can be consumed at one time and by decreasing the body's absorption of calories. 
You can expect to be unconscious since general anesthesia has to be used for all bariatric procedures. You can also expect to have incisions since not all patients are candidates for laparoscopic surgeries. 
Also, you should expect surgery to last a couple of hours since it's not a minor procedure. 
Gastric bypass surgery, also known as Roux-en-Y gastric bypass, is a type of bariatric surgery in which the stomach's small intestine is attached to the small pouch created by an incision performed on the top of the stomach. This is the most common bariatric procedure and is typically not reversible. 
The small upper section is connected directly to the small intestine, which means the food bypasses the larger small intestine's first section altogether and goes directly to the middle part. 
This helps patients feel full more quickly and eat less food overall. Normally, our stomachs can hold about 3 pints of food, and after gastric bypass, the stomach can hold only about an ounce of food. This also means that the pouch will be about the size of a walnut after the surgery. 
This type of bariatric surgery works in two ways – the portions are much much smaller, patients can't eat much in one sitting, and the amount of nutrients absorbed by the body is very limited. 
Gastric sleeve surgery, also known as sleeve gastrectomy, is a type of bariatric surgery in which the stomach is reduced to about 15 percent of its original size by removing a large portion of it. The remaining portion of the stomach is then shaped into a long tube that resembles the "sleeve" – hence the name. 
There are several benefits of smaller stomach size. Patients feel full more quickly and eat less food overall, ultimately resulting in weight loss. Also, physically smaller stomachs can't fit the quantity of food that would lead to weight gain. This, in turn, produces a hormone called ghrelin that regulates appetite.  
The sleeve gastrectomy is also one of the most commonly performed weight loss surgeries in the United States. Like other bariatric surgeries in Miami, gastrectomy is typically recommended for people who have not been able to lose weight through diet and exercise alone.
The sleeve gastrectomy is usually an outpatient procedure that can be performed using general anesthesia or local anesthesia with IV sedation. The surgery takes about 1-2 hours to complete, and you can expect you will be back to your normal life after 2 to 4 weeks.
Biliopancreatic diversion with a duodenal switch is done in two parts. The first part is very similar to the gastric sleeve procedure. The other part mainly consists of a procedure that aims to bypass the majority of the intestine by attaching the intestine's end to the duodenum. This effectively shortens your small intestine.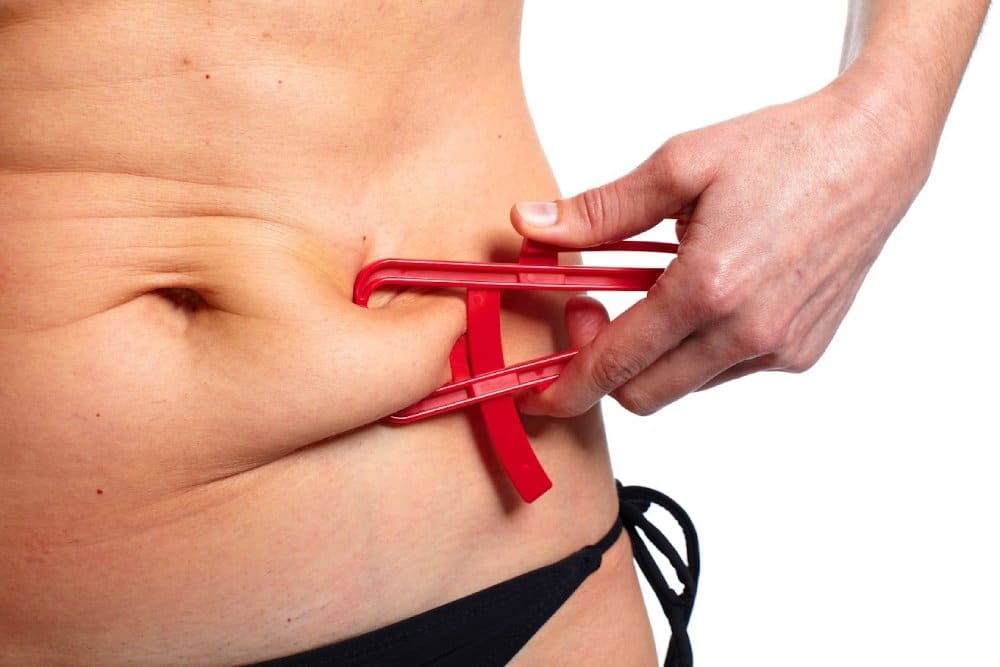 Perhaps the most radical and most effective of three types of bariatric surgery in Miami, biliopancreatic diversion with duodenal switch also comes with greater risks. This type of bariatric surgery also reduces nutrient absorption and restricts the quantity of food you can digest. 
However, biliopancreatic diversion with a duodenal switch also comes with greater risks as opposed to other bariatric procedures. 
Consult Your Surgeon Before Bariatric Surgery In Miami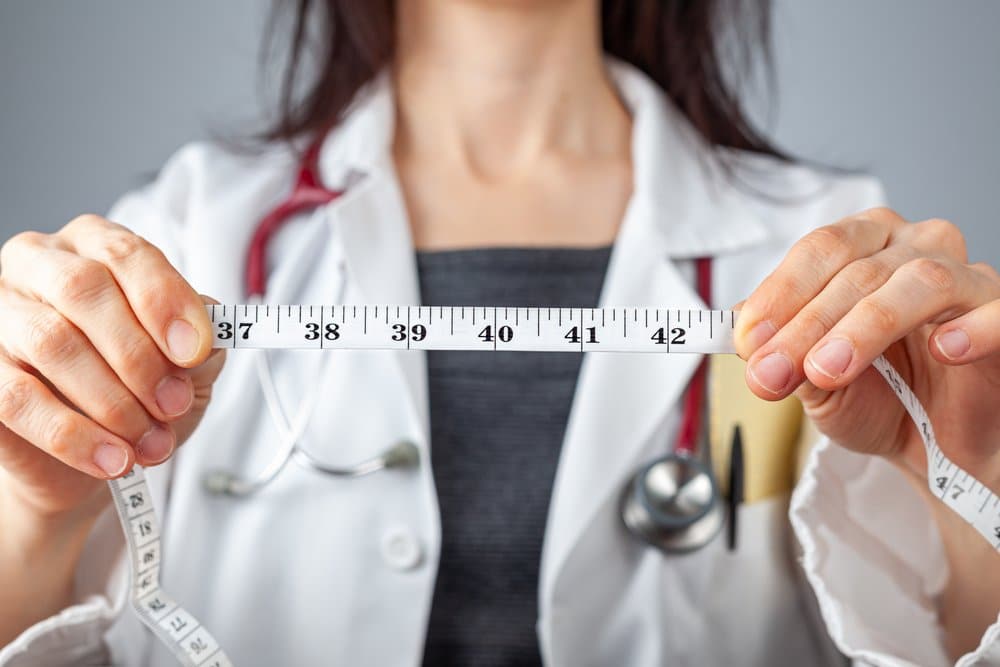 There are many factors that should be considered by a real professional plastic surgeon when determining which bariatric surgery is right for you. Secondary conditions, medications, lifestyle, your current exercise levels, whether you're smoking or not, and how much weight you should drop – it all plays a significant role in determining the right bariatric procedure in Miami. You should always consult with a top plastic surgeon and get a walk-through of all choices laid before you.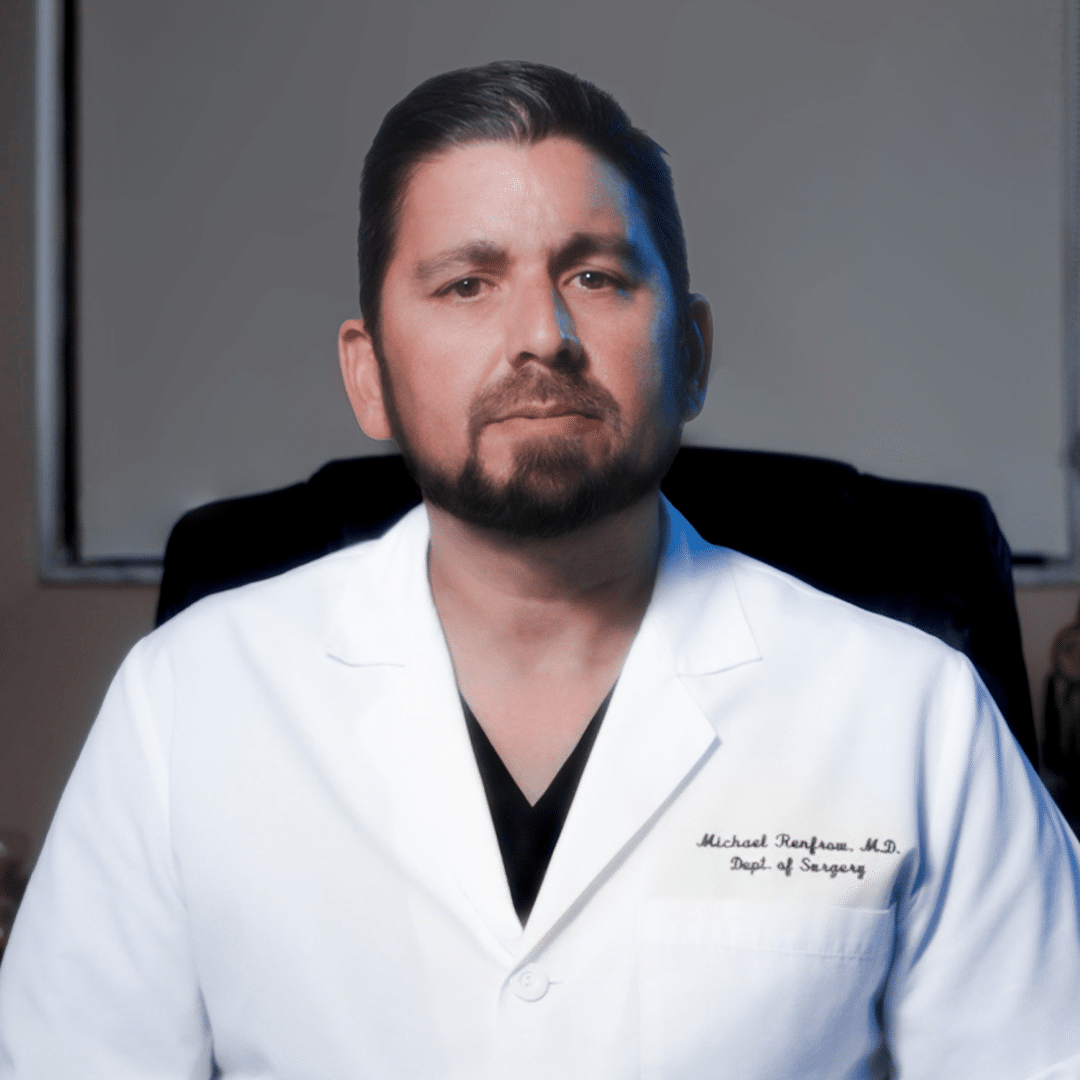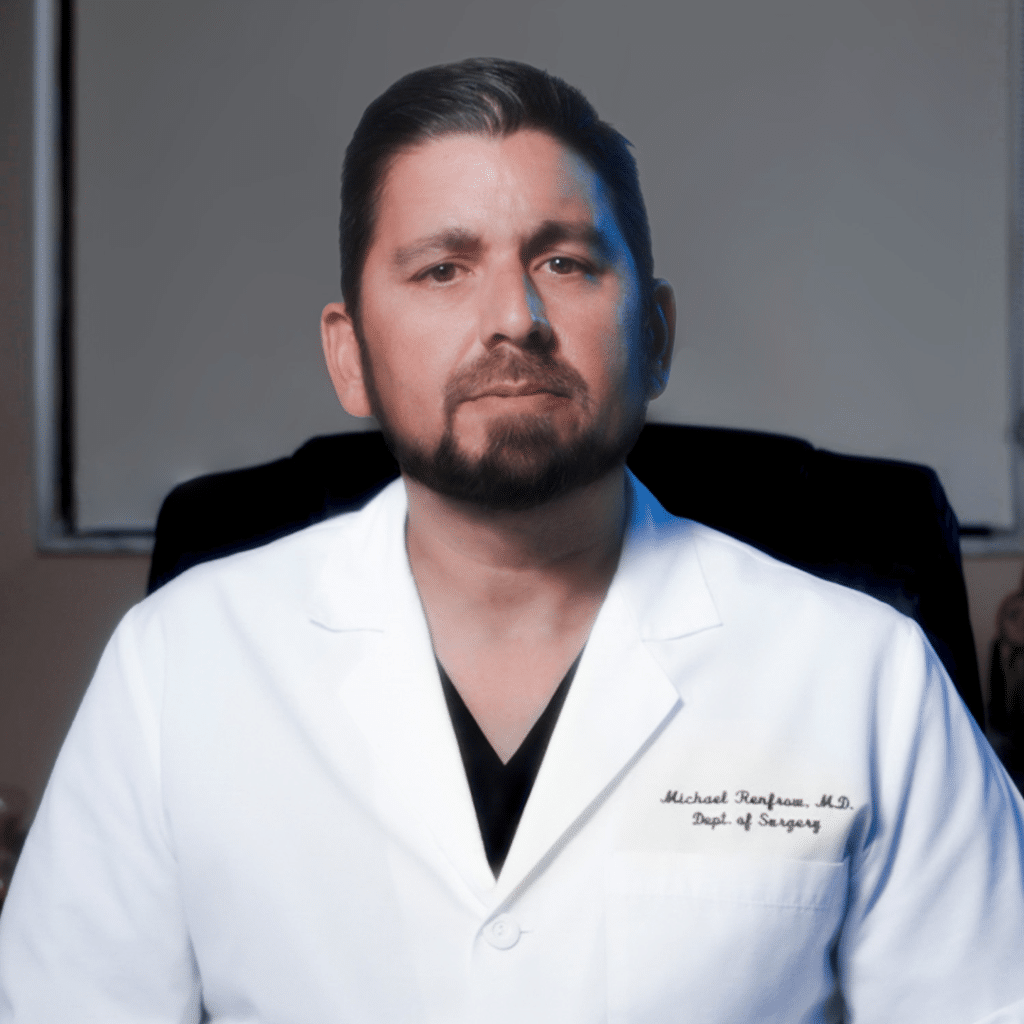 Michael Renfrow, MD, FACS, brings more than 17 years of experience in general surgery to South Florida Surgical Group in Miami, Florida, serving men, women, and teens throughout Miami-Dade County.
Dr. Michael Renfrow is a board certified general surgeon, with fellowship specialization in minimally invasive laparoscopic and robotic surgery.
Dr. Renfrow graduated, with honors, from the University of Florida. He earned his medical degree from the University of Miami School of Medicine, where he was awarded the prestigious John Foman Award for most outstanding performance in surgery. 
Dr. Renfrow is a diplomate of the American Board of Surgery. He is a fellow of the American College of Surgeons.  He has presented at numerous academic conferences and symposiums throughout the country.  He has served as a consultant for Intuitive Surgical Inc., where he has proctored surgeons that were in the process of learning robotic surgery. He also volunteers his time at the University of Miami, training and proctoring surgical residents in robotic procedures.
BARIATRIC SURGERY QUESTIONS
Frequently asked questions
Will I have loose skin after bariatric surgery?
When is a good time to perform bariatric surgery?
Gastric bypass vs. gastric sleeve?
How much weight you can loose?
Is Bariatric Surgery in Miami Right For You?
Choosing to get bariatric surgery is a big decision. But if you're considering it, there's no need to feel overwhelmed—plenty of resources are available to help you make an informed decision. This blog post has hopefully provided you with some valuable information about what bariatric surgery is and what your options are if you're thinking about getting the procedure done by true professionals in Miami.
If you have any questions, you can always book a free consultation with Miami Lakes top plastic surgeons. 
Would You Like More Information About Getting a Vaser Liposuction in Miami
To find out more info about having breast aug surgery in Miami, book your consultation now.
Monday - Friday: 9:00 AM - 6:00 PM