Consisting of gastric bypass, gastric sleeve, and other weight-loss surgeries—collectively known as bariatric surgery—it's done when diet and exercise haven't worked or when you have serious health problems because of your weight. It's about changing your digestive system to help you lose weight.
Julie Suarez-Villamil
4 months ago
Dr. Renfrow is exceptional. He was careful with me as I am a Diabetic. He put my condition first while talking to me and prepping me for my procedure. I would recommend him to anyone. The staff is amazing as well. They are very pleasant and are always willing to answer all questions. They also keep the office running without flaw.
Alejandra Meraz
a month ago
Dr. Renfrow has been amazing throughout the whole process of my gastric sleeve, I totally recommend him 100%. He's answered all of my questions. It's been 4 days since I did my surgery and I feel really good. I've lost about 20 lbs already. He's great!
Daniela Perilla
a month ago
I want to thank Dr Renfrow and his team for an amazing job on my gastric sleeve, I'm 3 days in and feel pretty good. Once again thank you again I will definitely recommend family and friends to Dr. Renfrow
"With bariatric surgery done, you can lose about 30 pounds in the first month of recovery; after that, it depends on each patient; you can take it as far as you want in pounds lost until you reach your desired body weight."
Dr. Michael Renfrow
BOARD CERTIFIED SURGEON
Get All Your Questions Answered
• Gastric bypass vs. gastric sleeve?
 Gastric bypass is a more aggressive operation for patients who qualify as super obese and usually try to achieve excellent weight loss greater than 200 pounds. The most common procedure is the gastric sleeve, typically performed on patients with a BMI greater than 40.
• How much weight you can loose?
There's a massive range on weight loss, typically about 30 pounds in your first month, and from there, it depends on how much you want to lose following diet and exercises. Many patients start to lose weight based on the liquid diet before surgery.
• When is a good time to perform bariatric surgery?
There's no standard age to perform a bariatric procedure; it depends on your body's needs. Also, related to pregnancies, ideally, it is possible to do the procedures after all your pregnancies is a good idea because although you can become pregnant after a bariatric procedure, it becomes difficult from the standpoint of the diet afterward.
• Will I have loose skin after bariatric surgery?
The skin is a very elastic organ that tends to retract, but you can end up with some loose skin you are not comfortable with; my advice for my patients is to wait until you have reached your ideal weight and then visit a plastic surgeon able to perform abdominoplasty to leave you with your perfect weight and a flat abdomen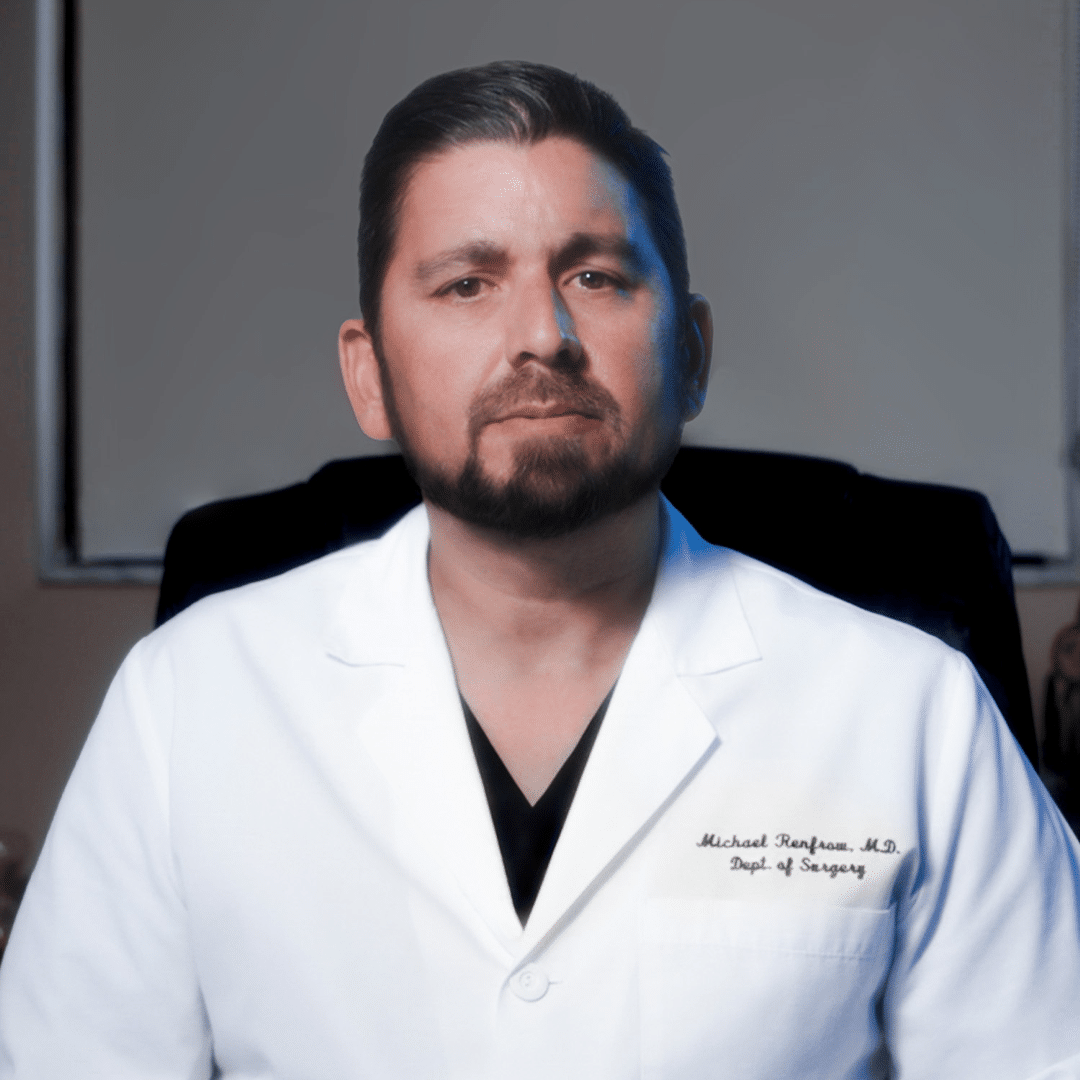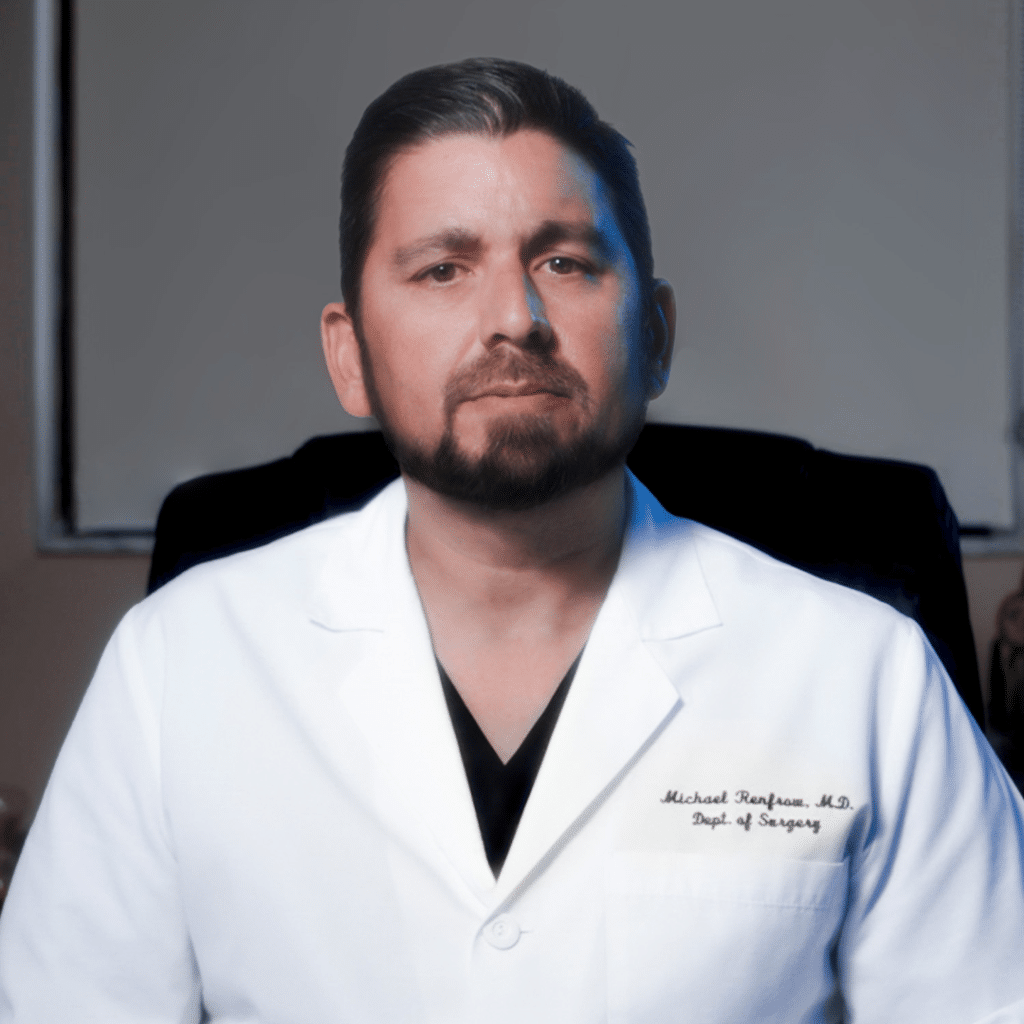 Michael Renfrow, MD, FACS, brings more than 17 years of experience in general surgery to South Florida Surgical Group in Miami, Florida, serving men, women, and teens throughout Miami-Dade County.
Dr. Michael Renfrow is a board certified general surgeon, with fellowship specialization in minimally invasive laparoscopic and robotic surgery.
Dr. Renfrow graduated, with honors, from the University of Florida. He earned his medical degree from the University of Miami School of Medicine, where he was awarded the prestigious John Foman Award for most outstanding performance in surgery. 
Dr. Renfrow is a diplomate of the American Board of Surgery. He is a fellow of the American College of Surgeons.  He has presented at numerous academic conferences and symposiums throughout the country.  He has served as a consultant for Intuitive Surgical Inc., where he has proctored surgeons that were in the process of learning robotic surgery. He also volunteers his time at the University of Miami, training and proctoring surgical residents in robotic procedures.