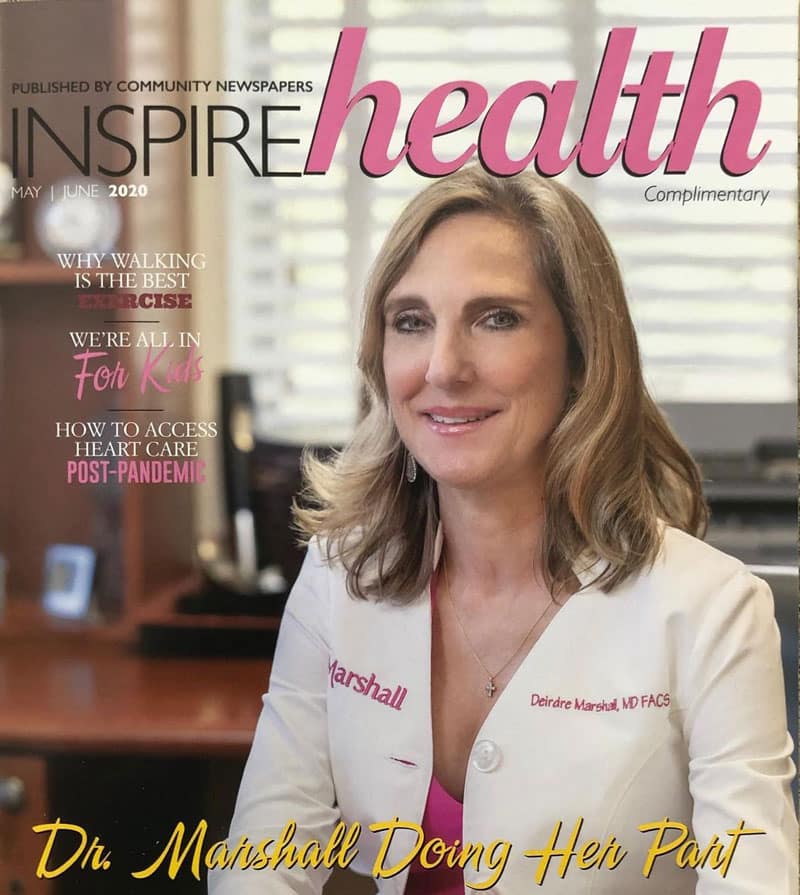 BOARD CERTIFIED plastic Surgeon
Book your Free Consultation with
Deirdre Marshall, MD, FACS

BOARD CERTIFIED PLASTIC SURGEON
Deirdre Marshall, MD, FACS
Miami plastic surgeon, Dr. Deirdre Marshall is one of Florida's leading physicians in the area of plastic surgery.  For the last 20 years, she has held medical licenses in four states, as well as two board certifications in Plastic and Reconstructive Surgery.  In 2009, Dr. Marshall was named to South Florida's "Super Doctor's" list.  In addition, our doctor is considered an expert breast reconstruction and pediatric cranial, facial, and hand surgeon.  She has taken several overseas surgical missions to Vietnam and various locations in Central and South America to educate and provide treatment to children in indigent and poverty-stricken areas.
Dr. Marshall graduated from Yale University.  She completed her medical degree at the Stanford School of Medicine in Palo Alto, California, where she completed an internship and residency in a combined program in general surgery and plastic and reconstructive surgery.  Dr. Marshall has also completed fellowship training in hand and microsurgery in Paris and cosmetic surgery in Miami Beach.  Dr. Marshall runs one of the leading cosmetic and reconstructive surgery centers in South Miami since 1993.
A highly respected plastic surgeon in Miami, Dr. Marshall has been honored with numerous academic awards and honors including the Katherine M. McCormick Foundation Award for Women in Medicine and the Stanford University School of Medicine Research Honors Award.
As a board-certified plastic surgeon, Dr. Marshall is able to perform cosmetic procedures on the full body and isn't limited to only facial cosmetics. Her most commonly requested procedures include:
Brazilian Butt Lift (BBL)
Breast augmentation
A breast lift and reduction
Tummy Tucks, mommy makeovers
Liposuction
Facial rejuvenation
Botox and fillers
Labiaplasty

Throughout the years, Dr. Deirdre Marshall, MD PA has become the number one referral option from oncologists in Miami when it comes to breast reconstruction after a breast cancer surgery.
Breast reconstruction
Abdominal reconstruction
Hand surgery
Microsurgery
Facial rejuvenation is the broad term that encompasses the group of procedures that treat everything from nose reshaping, wrinkles, effects of gravity, volume loss, and eye bags.
Facelift
Neck Lift
Blepharoplasty
Eyelid lift
Rhinoplasty
Chin Augmentation
Otoplasty (Ear Reshaping)
Injectables
Call Us, Write Us, or Knock on Our Door
Getting in touch with us is easy. Leave us your information and we will contact you as soon as possible. You can call us with any questions or inquiries 786-414-4746.