Free Consultation with
Dr. Renfrow

Michael Renfrow, MD, FACS
Chief of General Surgery, Baptist Hospital & Board Certified General Surgeon
Dr. Michael Renfrow M.D., F.A.C.S., is a board certified general surgeon, with fellowship specialization in minimally invasive, advanced laparoscopic, robotic, and bariatric surgery. He is a diplomate of the American Board of Surgery, as well as a fellow of the American College of Surgeons. He brings more than 20 years of surgical experience to the (Name of your Center).
Dr. Renfrow graduated with honors from the University of Florida. He earned his medical degree from the University of Miami School of Medicine, where he was awarded the prestigious John Foman Award, for most outstanding performance in surgery. He subsequently completed a general surgery residency at the University of Miami / Jackson Memorial Hospital, where he served as chief resident. After completing his residency, he pursued further specialized fellowship training in minimally invasive and bariatric surgery in San Antonio, Texas, where he developed a passion for his bariatric patients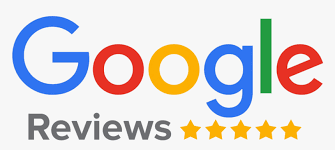 Dr. Renfrow is exceptional. He was careful with me as I am a Diabetic. He put my condition first while talking to me and prepping me for my procedure. I would recommend him to anyone. The staff is amazing as well. They are very pleasant and are always willing to answer all questions. They also keep the office running without flaw.
Dr. Renfrow has been amazing throughout the whole process of my gastric sleeve, I totally recommend him 100%. He's answered all of my questions. It's been 4 days since I did my surgery and I feel really good. I've lost about 20 lbs already. He's great!
I want to thank Dr Renfrow and his team for an amazing job on my gastric sleeve, I'm 3 days in and feel pretty good. Once again thank you again I will definitely recommend family and friends to Dr. Renfrow