Step 1:
Press "the Link or Button" for credit application and click Apply Now: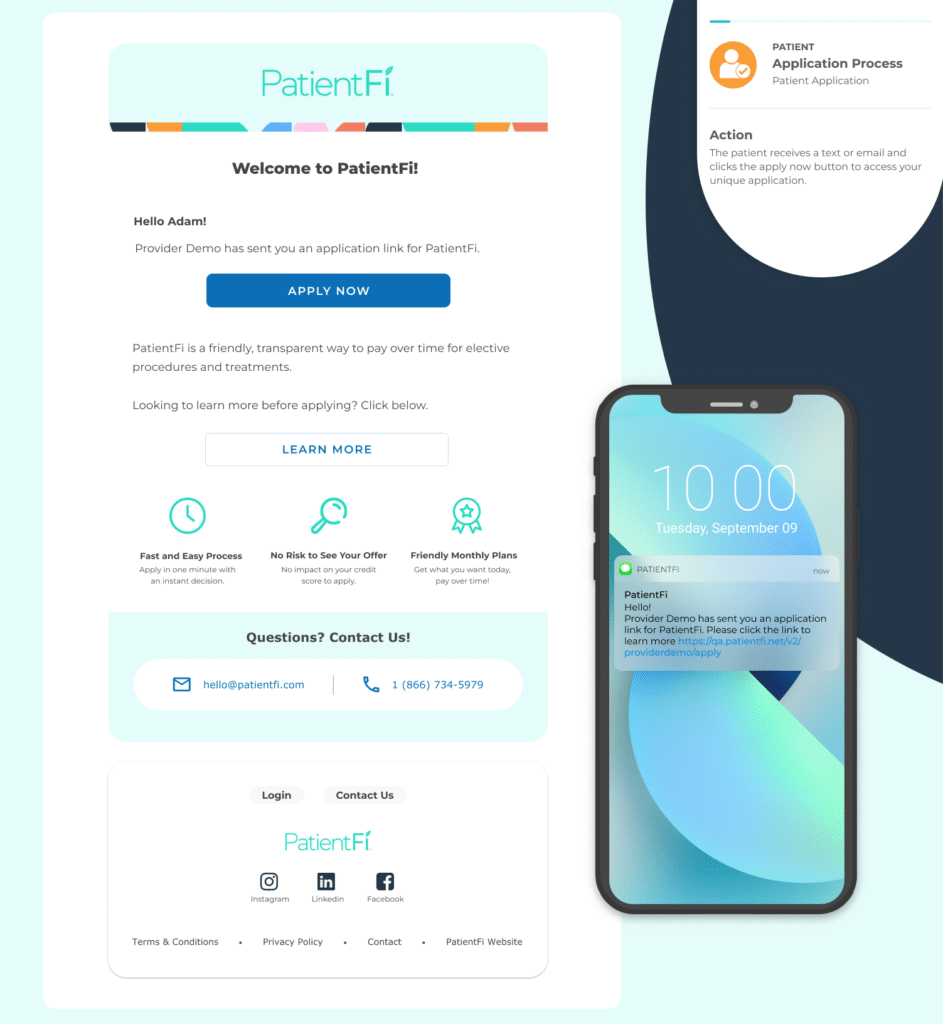 Step 2:
Enter your email address and click Get Started.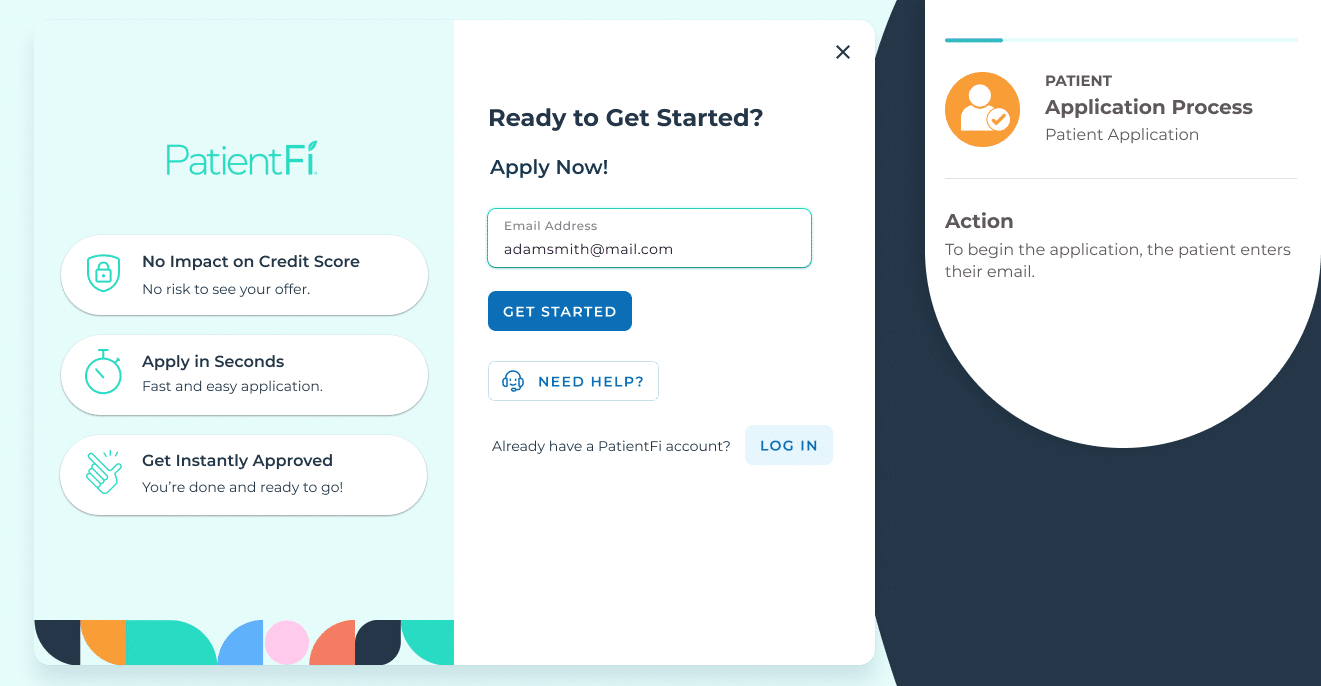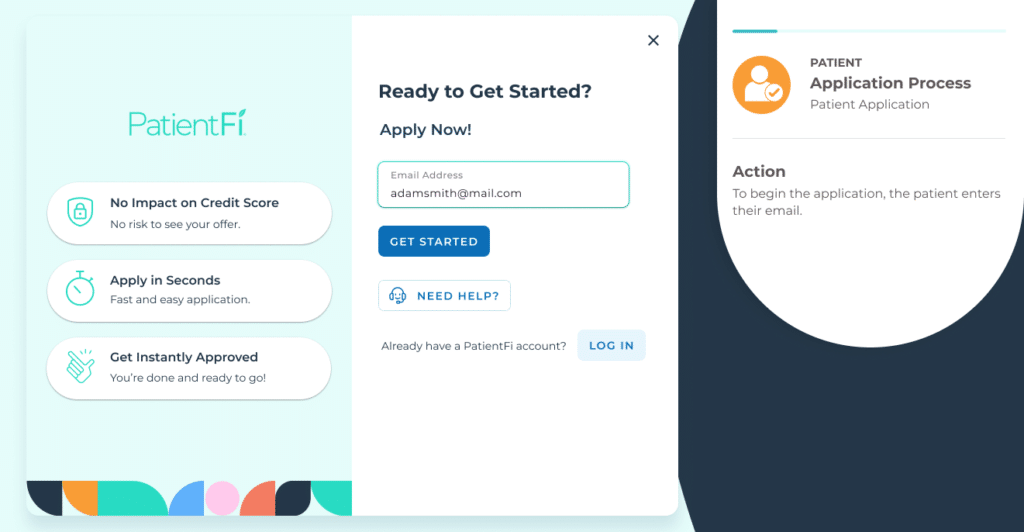 Step 3:
Let's verify your phone number. Enter your phone number and you will receive a code to verify your phone number
Step 4:
Enter your personal information, try to be as accurate as possible and remember this is only a soft credit check.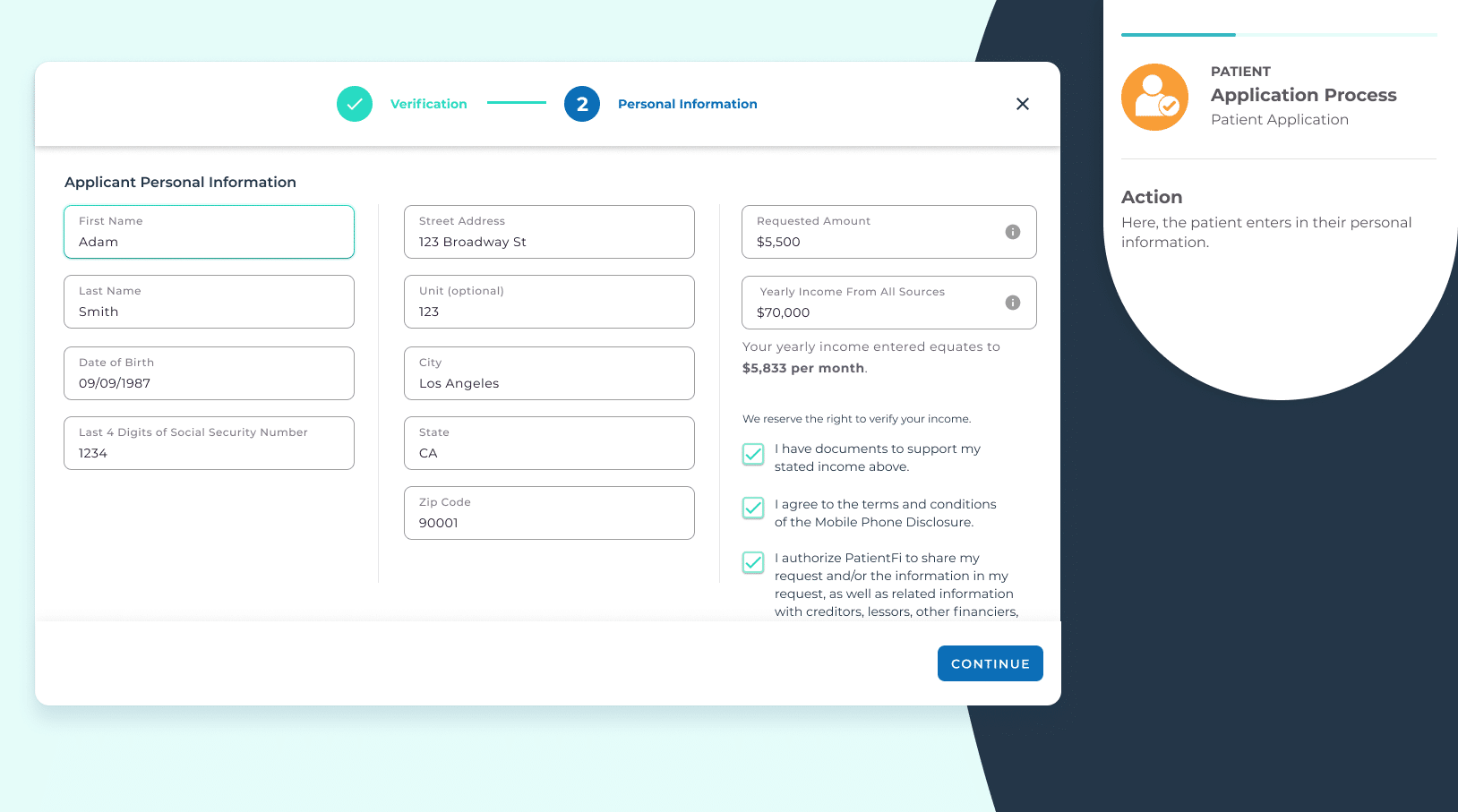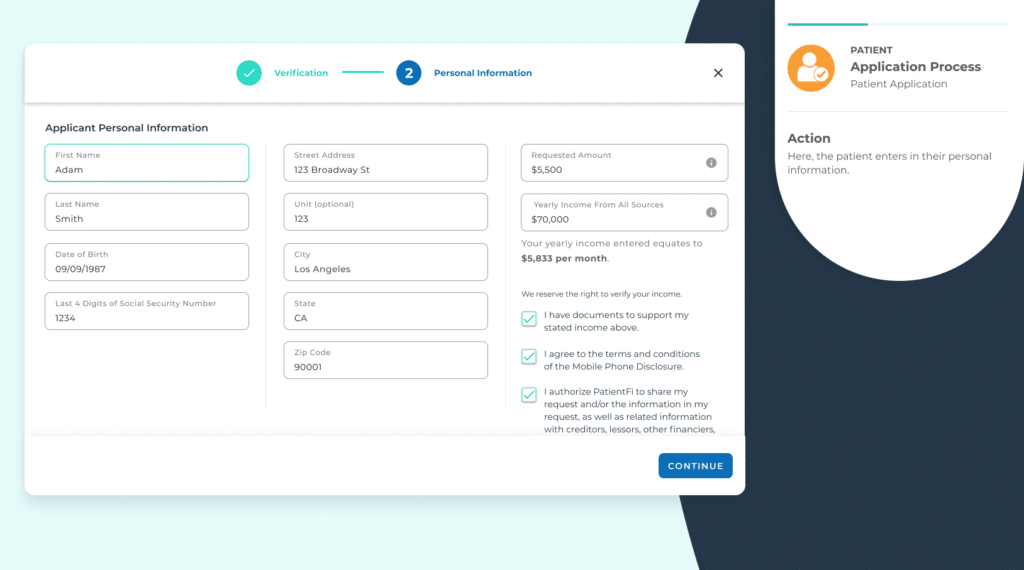 Step 5:
Receive your result. You will know instantly if you have been approved for financing and for how much.