The American Society of Plastic Surgeons reports that over 18 million people in the U.S underwent cosmetic procedures to achieve their body aesthetic goals in 2018. The number went up during the Covid-19 pandemic.
People undergo lipo 360 with BBL to improve their body contours and reshape their buttocks, achieving a slimmer midsection and a rounder, perkier, and fuller butt. The procedure benefits men and women who can't eliminate stubborn pockets of fatty tissues with exercise and diet. 
BBL and Lipo 360 Before and After Gallery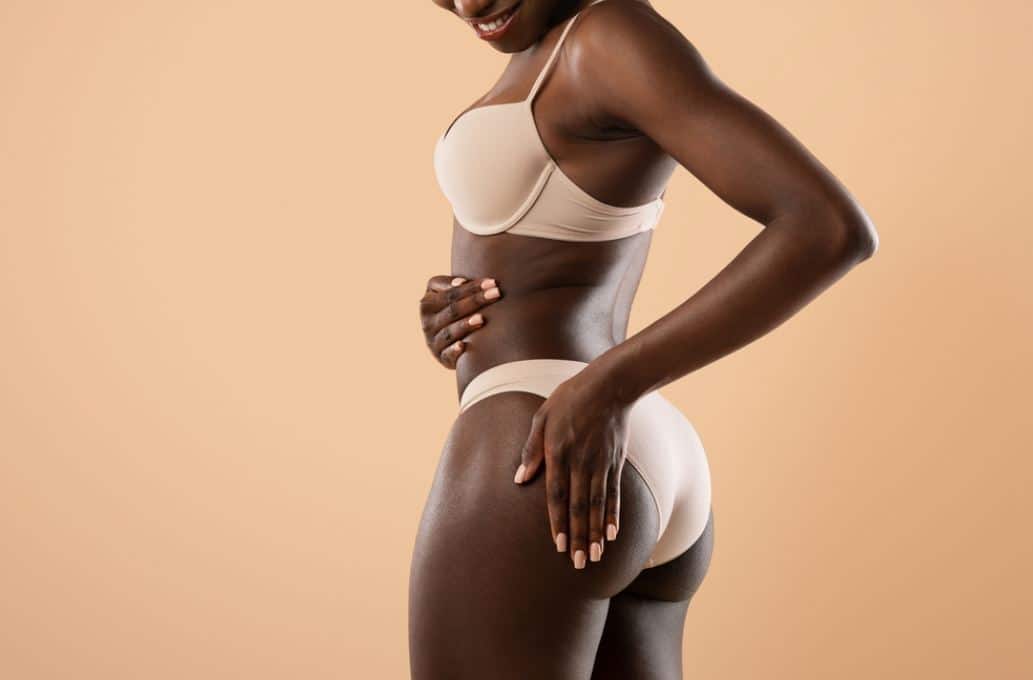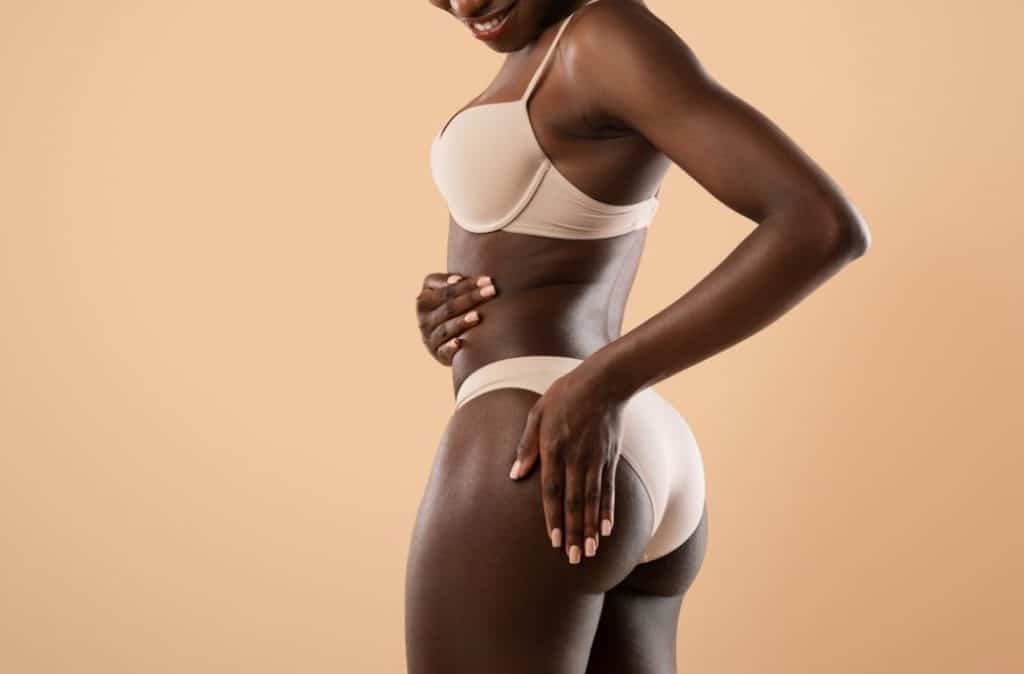 What is BBL and Lipo 360?
BBL (Brazilian Butt Lift) and Lipo 360 are cosmetic procedures performed to enhance the appearance of the body.
BBL involves the transfer of fat from other areas of the body (such as the abdomen, hips, or thighs) to the buttocks to increase their size and improve their shape.
Lipo 360, on the other hand, is a form of liposuction that removes excess fat from 360 degrees around the waistline to create a slimmer, more contoured midsection.
Key Points (Initial Consultation, Surgery duration, Discomfort, Recovery, Final results)
Initial Consultation: During the initial consultation, your surgeon will discuss your cosmetic goals, examine your body for medical conditions, allergies, and treatments, and review your current medication, supplements, lifestyle, etc. 
In addition, your surgeon will assess your health, take photographs of your midsection and buttocks, discuss your lipo 360 with BBL options, the procedure's outcomes, risks, and complications, and schedule a surgery date. 
Surgery Duration: The duration of lipo 360 with Brazilian Butt Lift is between two and four hours. However, if you are a plus-size patient, the surgeon will require more time to remove the fatty tissues and inject them into your buttocks. 
Discomfort: You will experience mild to moderate discomfort, soreness, swelling, and inflammation for the first few days. Some patients experience severe distress due to the body's slow response. Your pain and discomfort will decrease after the first week. 
Recovery: It takes around six to eight weeks to recover from lipo 360 with BBL in Miami. However, this does not mean achieving fuller results. 
Final Results: You will see the results within four to six months. Some patients require at least eight months to see the full results. You may lose some of the transferred fat within the first few months.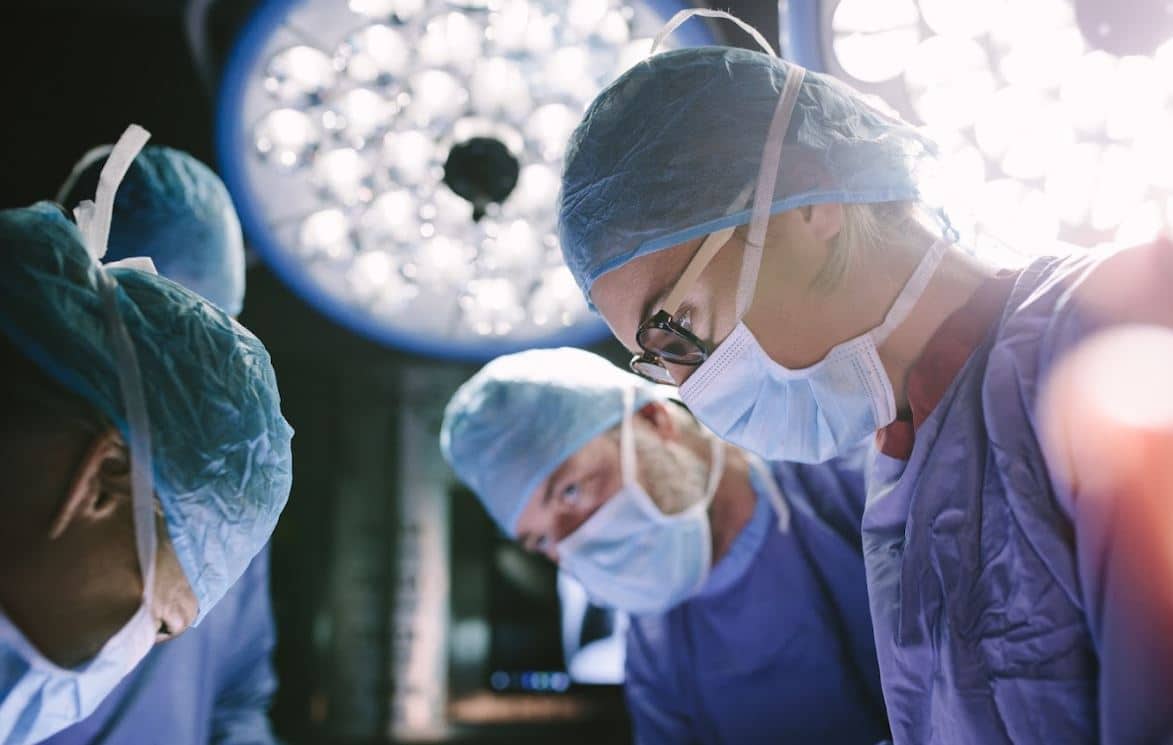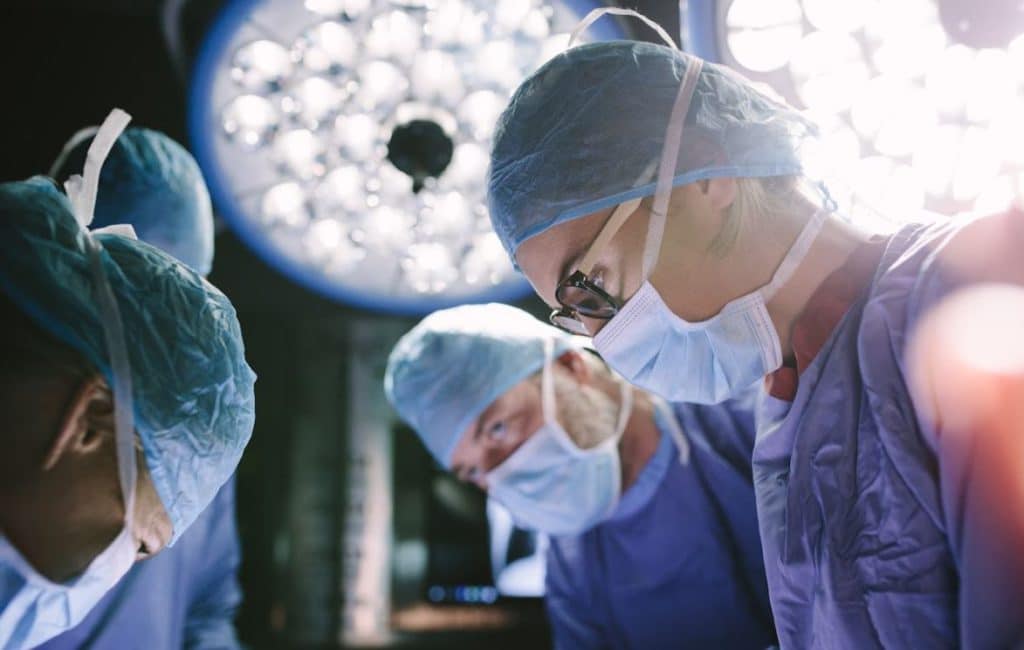 Understand the BBL and Lipo 360 Procedure
Are you curious about the BBL and Lipo 360 procedure and what it entails? This guide will provide you with all the essential information you need to know.
The BBL (Brazilian Butt Lift) is a cosmetic procedure that involves transferring excess fat from other areas of the body, such as the abdomen, hips, or thighs, to the buttocks to increase their size and improve their shape. The Lipo 360 procedure, on the other hand, is a form of liposuction that removes excess fat from 360 degrees around the waistline to create a slimmer, more contoured midsection.
The procedures are performed under general anesthesia and can take several hours to complete. After the surgery, you can expect some swelling and discomfort, which can be managed with pain medication. You will also need to wear a compression garment for several weeks to aid in the healing process.
It's important to note that these procedures are major surgeries and should only be performed by a qualified and experienced plastic surgeon. As with any surgical procedure, there are risks involved, so it's crucial to carefully consider the benefits and risks before deciding to undergo the procedure.
To get the best results and ensure your safety, it's essential to choose a reputable plastic surgeon and discuss your goals and expectations before undergoing the BBL and Lipo 360 procedure. Schedule a consultation today to learn more.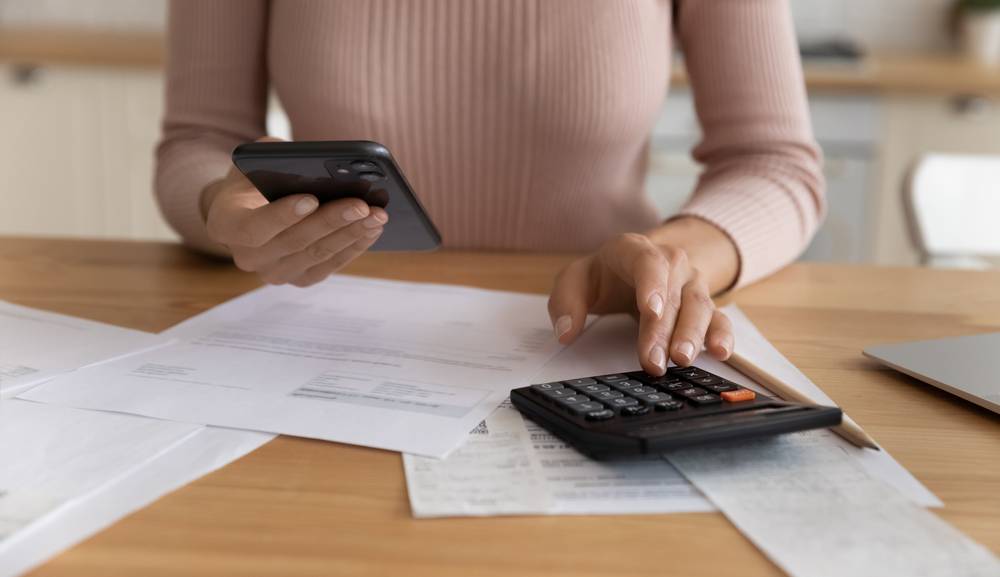 How much is a BBL and Lipo 360 in Miami?
The average cost for a BBL and Lipo 360 procedure in Miami ranges from $6,000 to $13,000. However, this can vary based on several factors, including the amount of fat to be removed, the surgeon's expertise and reputation, the surgical facility, and any additional expenses such as preoperative care, postoperative compression garments, and more. Get an accurate estimate by consulting with a qualified plastic surgeon in Miami.
On average, the cost of a mini brow lift in the United States can range from $4,000 to $8,000. However, it's important to note that this is just an estimate, and the actual cost can vary depending on the specifics of the procedure, and the surgeon's experience.
How to Finance a BBL and Lipo 360 in Miami
Miami Lakes Cosmetics offers very convenient payment terms. If you're interested in this surgery but can't currently pay for the whole amount at once, you can apply for credit payment options on our website. Submit an online application and check if you're eligible for this credit by providing us with some essential information.
How do I Prepare for BBL and Lipo 360?
To prepare for a Brazilian Butt Lift (BBL) and Lipo 360, you should:
Maintain a stable weight: Significant weight fluctuations can affect the results of your surgery.

Stop smoking: Smoking can impede healing and increase the risk of complications.

Avoid certain medications: Certain medications such as aspirin, nonsteroidal anti-inflammatory drugs (NSAIDs), and vitamin E can increase the risk of bleeding. Your surgeon will give you a list of medications to avoid before surgery.

Hydrate yourself: Proper hydration helps with healing and reduces swelling.

Get a comprehensive pre-operative evaluation: A pre-operative evaluation by your surgeon will ensure that you are healthy enough for surgery and that you understand the procedure, potential risks, and recovery process.
It's important to follow your surgeon's instructions carefully before and after the procedure to ensure the best possible results.
What Happens After? How Does the Recovery Process Go?
Focusing on the recovery process is critical because it is directly proportional to the final results. When you fail to follow your surgeon's guidelines, you will experience complications, including Liposuction Scars, embolism, fat necrosis, infections, and seromas. 
Recovering from lipo 360 with BBL requires careful planning and preparation. Your surgeon will ask you to wear compression garments to tighten your skin and support your movement without disrupting the incision sites. 
A compression garment is also an excellent option for patients with poor blood circulation. Our board-certified surgeon in Miami recommends wearing a compression garment for three to six weeks. 
Moreover, avoid uncomfortable clothing because it can harm the transferred fatty tissues, irritate your skin, and lead to other complications. Experts recommend undergoing body and lymphatic massages to prevent blood/fluid accumulation. 
At the same time, massage promotes blood flow to the incision sites and speeds up recovery. A lymphatic massage improves your skin appearance, prevents fluid accumulation, and promotes proper healing. Other things to consider are:
Avoid strenuous activities 

Take shorter walks 

Do not smoke or consume alcohol 

Keep the incision clean and dry 

Drink water and fruit juices to hydrate your body

Eat fruits and veggies to receive more vitamins, minerals, and antioxidants

Apply antibacterial ointment or cream to prevent infections 
Who is a Good candidate for BBL and Lipo 360?​
A good candidate for a Brazilian Butt Lift (BBL) and Lipo 360 is typically someone who:
Is in good physical health: You should have no underlying medical conditions that could increase the risk of surgery or impede healing.

Has realistic expectations: It's important to have a clear understanding of what the procedure can and cannot do, and to have realistic expectations for the results.

Has enough fat to transfer: BBL involves removing fat from one area of the body and transferring it to the buttocks. You should have enough fat in other areas to harvest for the procedure.

Has skin that is not excessively loose or saggy: Good skin elasticity is important for a successful BBL.

Is a non-smoker: Smoking can impede healing and increase the risk of complications.
It's important to have a thorough consultation with a qualified plastic surgeon to determine if you are a good candidate for a BBL and Lipo 360. Your surgeon will take into consideration your medical history, physical exam, and your goals and expectations to determine if the procedure is right for you.
Consult With Your Miami Surgeon Before the Procedure
Lipo 360 with BBL is one of the trendiest cosmetic procedures worldwide, allowing men and women to remove stubborn fat deposits from their abdomen, flanks, waist, and love handles and achieve a healthier, bigger, curvier, and fuller butt. 
We have years of experience performing cosmetic procedures, including lipo 360 with BBL. Our surgeons are board-certified, experienced, and skilled to streamline the entire process to help you achieve the desired results. Call us between 9:00 AM and 5:00 PM Monday to Friday for more information on our services.
Visit our Instagram and take a look at some of our before and after pictures, videos, comments, testimonials, and more.
Frequently asked questions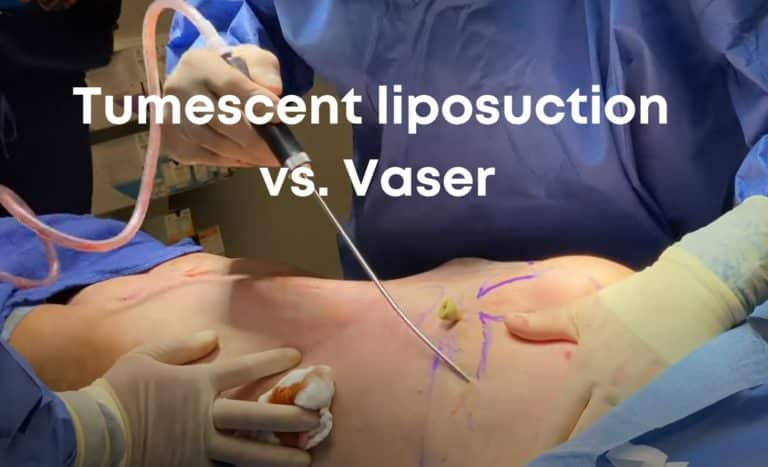 Liposuction is a highly reliable, effective, and safe cosmetic procedure to improve your body's appearance and achieve physical health benefits. It is ideal for people,
Read More »
Meet Your Plastic Surgeon
Call Us, Write Us, or Knock on Our Door
Getting in touch with us is easy. Leave us your information and we will contact you as soon as possible. You can call us with any questions or inquiries 786-414-4746.