If you are looking for a procedure that could help you restore a younger appearance or you're considering a full facial transformation, you should consider facelift Miami. There are many factors that influence visible aging on our faces. From atmospheric conditions, such as excessive sunlight, to stress and lifestyle, many factors can contribute to aging. A facelift procedure done expertly will rejuvenate your look and turn you into a youthful version of yourself.
Facelift Before and After Gallery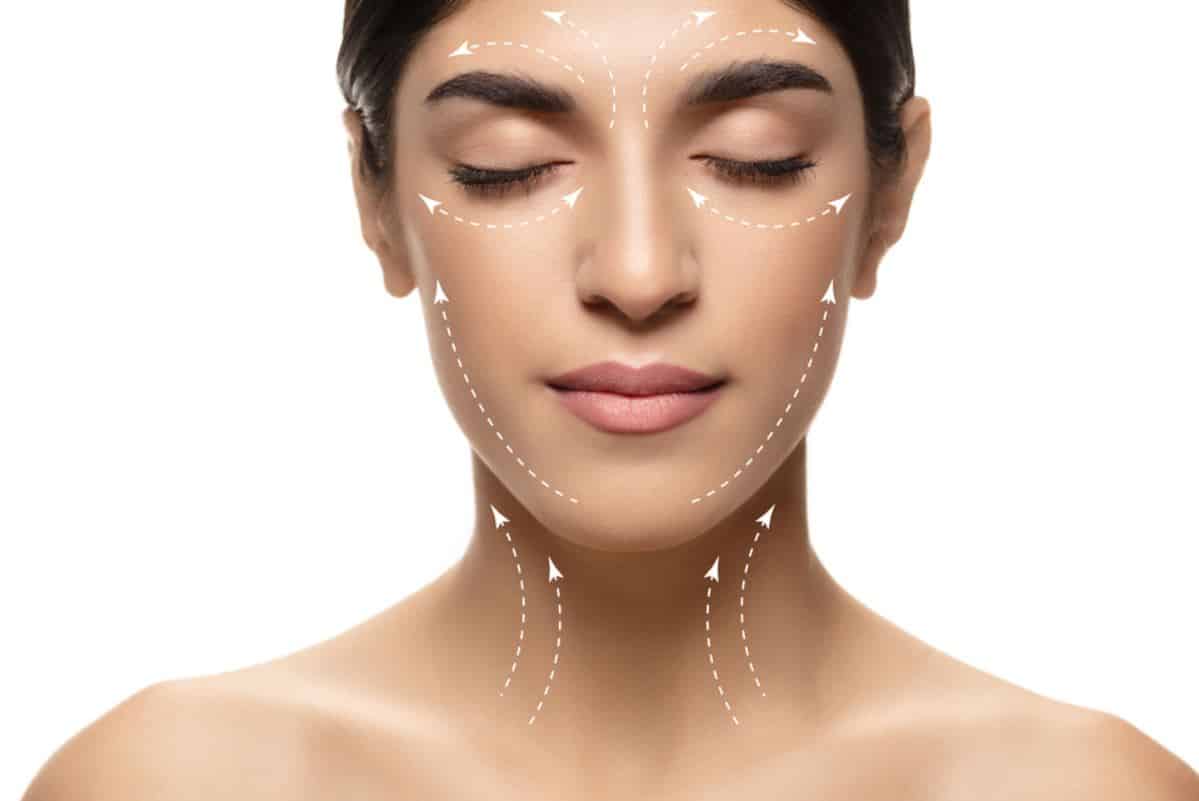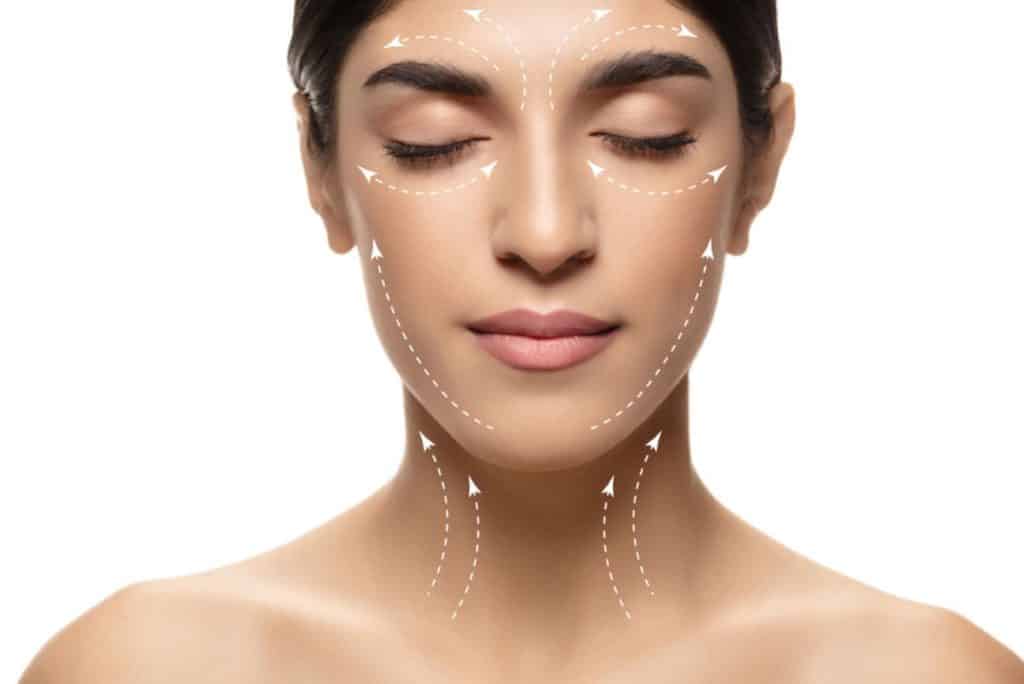 What is Facelift Surgery?
A facelift is a cosmetic procedure designed to address visible signs of aging in the face. It can result in a more youthful and refreshed appearance for the patient. The procedure is tailored to meet the individual needs of each patient, which may include lifting facial structures, removing excess skin, and rejuvenating the neck area.
During the surgery, the patient will be fully sedated and will not experience any discomfort. The surgeon will make small incisions to access and manipulate the underlying facial structures and muscles. The type of facelift performed may be a traditional or an endoscopic facelift.
Before undergoing a facelift, it is crucial to have a full understanding of the procedure and its potential risks and side effects. This includes discussing alternative treatments or procedures with your surgeon. It's also important to have realistic expectations about the results of the surgery and how long it will take to achieve them.
Additionally, make sure to make an informed decision about the surgery and discuss any necessary lifestyle changes or modifications with your surgeon. Your surgeon will provide detailed information about the procedure during the initial consultation. Prepare yourself for a facelift by educating yourself and having open communication with your surgeon.
Why Should You Have a Facelift?
Facelift surgery can help to restore a youthful look, reduce signs of aging, and improve the overall appearance of the face. It is a procedure that has been proven to be highly effective in the following:
Addressing wrinkles,

Sagging skin,

Jowls,

And laxity in the neck area.
Facelifts are particularly beneficial for those who want to reduce the signs of aging, as well as those who want to achieve a more symmetrical and balanced facial structure. The procedure can be performed in various ways depending on the individual's needs and goals for their appearance
Understanding the Factors That Affect the Condition of Your Skin
The appearance of our skin is not solely determined by age. Other factors such as sun exposure and cigarette use can also have a significant impact on the condition of our skin. In this article, we'll delve into the various factors that can affect the appearance of your skin and explain how to combat them.
Exposure to UV rays is a major contributor to skin damage and premature aging. UV rays can break down the collagen in your skin and harm elastin, leading to a loss of elasticity and the development of wrinkles. To protect your skin from the harmful effects of UV rays, be sure to apply sunscreen and limit your exposure to direct sunlight.
Cigarette use can also have a damaging effect on the appearance of your skin. The chemicals and nicotine in cigarettes can cause the blood vessels in your skin to narrow, reducing the flow of oxygen and nutrients to your skin cells. The puckering of the lips while smoking can also worsen the appearance of wrinkles around the mouth. If you're a smoker, quitting is the best way to protect your skin from further damage.
A poor diet can also have a negative impact on the appearance of your skin. Consuming too many processed carbohydrates and sugary foods can decrease collagen production in your skin, leading to inflammation. To maintain a healthy, youthful appearance, it's important to eat a balanced diet rich in fruits, vegetables, lean proteins, and whole grains.
By understanding the various factors that can affect the condition of your skin, you can take steps to protect and rejuvenate your skin for a more youthful appearance.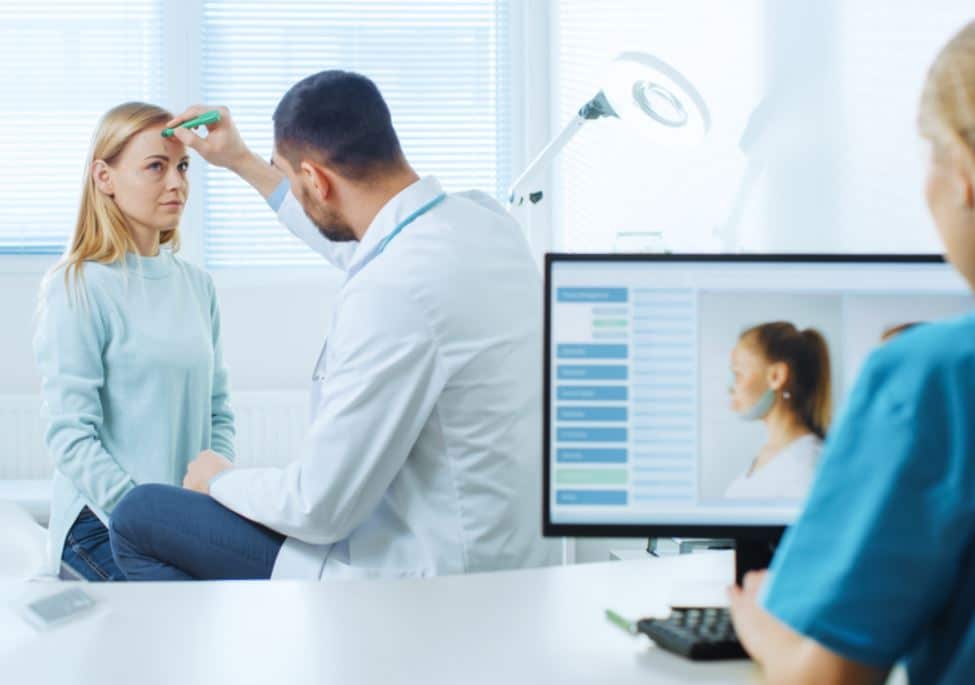 What Types of Facelifts Are There?
If you are considering undergoing this type of cosmetic medical procedure, you should know that there are different types of facelift surgery. Facelift procedures come in a variety of forms, each with its own unique benefits. These techniques vary and are suggested based on the degree of the required correction. In essence, your cosmetic medical procedure will be tailored to fit your needs.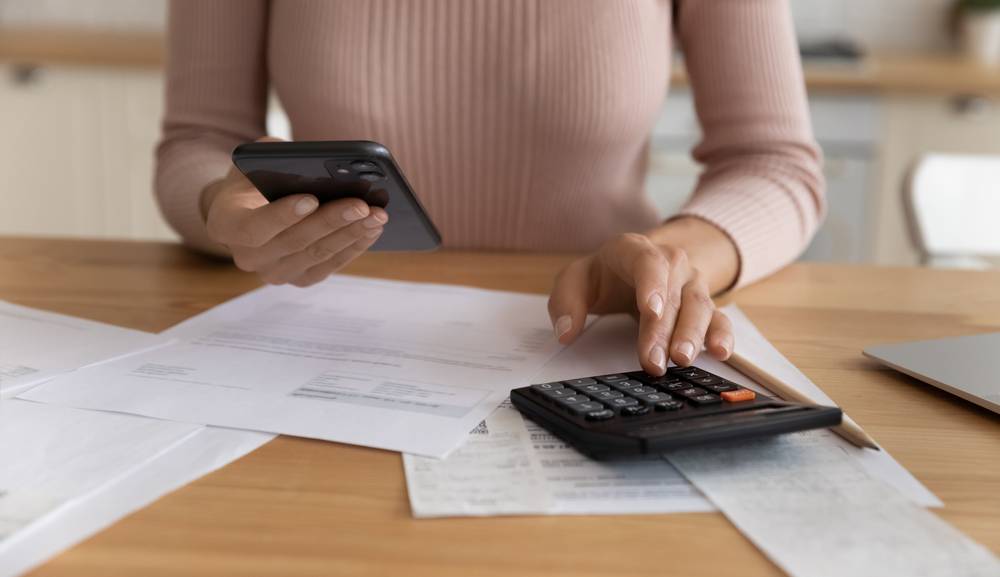 How much does a Facelift Cost in Miami
The cost of a facelift can vary widely depending on several factors, including the type of facelift, the surgeon's experience and location, and the geographic location of the surgery. On average, the cost of a facelift procedure in Miami ranges from $3,500 to $10,000, but it can be higher or lower depending on the specifics of the case.
It is important to keep in mind that the cost of a facelift procedure should not be the only factor considered when choosing a surgeon. You should also consider the surgeon's qualifications, experience, and patient outcomes when making your decision.
How to Finance a Facelift in Miami
Miami Lakes Cosmetics offers very convenient payment terms. If you're interested in this surgery but can't currently pay for the whole amount at once, you can apply for credit payment options on our website. Submit an online application and check if you're eligible for this credit by providing us with some essential information.
How Can You Prepare for Facelift in Miami?
Preparing for a facelift procedure involves several important steps to ensure a smooth and successful experience. Here are some tips to help you prepare:
Consult with your Surgeon: Schedule a consultation with your surgeon to discuss your goals and expectations for the procedure. Your surgeon will also perform a physical examination and medical history review to determine if you are a good candidate for the procedure.

Stop Smoking: If you smoke, it is important to quit several weeks before and after the procedure as smoking can slow down the healing process and increase the risk of complications.

Avoid Certain Medications: Certain medications, such as aspirin, can increase the risk of bleeding during surgery. Your surgeon will advise you on which medications to avoid prior to the procedure.

Arrange for Transportation and Aftercare: Make arrangements for someone to drive you home after the procedure and to provide aftercare support as needed.

Plan for Time Off: Facelift procedures typically require several days to a week of downtime for recovery. Plan accordingly by taking time off from work and arranging for any necessary child or pet care.

Prepare Your Home: Make sure your home is comfortable and equipped with everything you will need during your recovery, such as ice packs, pillows for head elevation, and easy-to-prepare meals.
By taking these steps to prepare for your facelift procedure, you can help ensure a smooth and successful experience.
What Happens During the Brow Lift Procedure?
You will be given anesthetic before and throughout your brow lift treatment so that you do not experience any discomfort. You may receive either local anesthetic, which numbs the region of your head where your doctor will execute the treatment, or general anesthesia, which puts you to sleep. The kind of brow lift procedure you have will determine which type of anesthesia you'll receive.
Your surgeon will make an incision in your epidermis at your hairline after the anesthesia begins to take effect. They will manipulate your tissues and remove sections of the underlying skin and muscles that are responsible for deep frown lines or wrinkles.
Your doctor will use stitches or staples to close the incisions after they have been made. They will safeguard your stitches by cushioning and bandaging the operated area. Surgery for a brow lift might take anywhere from one to three hours to complete.
How Long Is the Recovery Process?
Recovery from facelift surgery can take several weeks, and the specific process will depend on the individual patient and the specific techniques used during the procedure. Here is a general overview of what you can expect after having a facelift:
Pain and discomfort:

You may experience some pain and discomfort following your surgery, but this can be managed with pain medication prescribed by your surgeon. It is important to follow your surgeon's instructions for pain management and to contact them if you are experiencing excessive pain.

Swelling and bruising:

Swelling and bruising are common after facelift surgery, and these symptoms may last for several weeks. Your surgeon may recommend applying cold compresses or using over-the-counter pain medication to help reduce swelling.

Dressing and bandages:

You will likely have dressings or bandages on your face after your surgery. These will be removed within a few days, and your surgeon will give you instructions for caring for the incision sites.

Returning to normal activities:

You should expect to take several weeks off work and other normal activities to allow your face time to heal. Your surgeon will give you specific instructions for when it is safe to return to normal activities, including exercise and exposure to sunlight.

Follow-up care:

Your surgeon will schedule follow-up appointments to check on your progress and address any concerns you may have. It is important to attend these appointments as scheduled to ensure that your recovery is progressing as expected.
It is important to follow your surgeon's instructions carefully and to contact them if you have any concerns about your recovery.
When Will the Results Be Visible?
The results of the procedure will become apparent and visible after two to four weeks when you enter the finalizing stages. However, subtle healing will continue up to a year after the treatment was done. Depending on both the individual and the type of procedure, it can take up to three weeks to feel comfortable going out in public. With some procedures, though, it can take up to three or even four months to see the final results in full swing. This timeframe is based on several factors, such as:
Genetics,

How severe were the signs of aging before the treatment,

Age,

The type of treatment,

Lifestyle, including exposure to sunlight, alcohol consumption, and smoking, which can all contribute to age at a faster rate.
Follow Your Surgeon's Instructions: Your surgeon will provide you with a set of instructions for your recovery. It is important to follow these instructions carefully and ask any questions you may have.

Take It Easy: During the first few days after your surgery, it is important to take it easy and avoid any strenuous activities. This will help your body heal and reduce the risk of complications.

Keep Your Head Elevated: To reduce swelling and improve circulation, it is important to keep your head elevated while resting. This can be done by using pillows or reclining in a chair.

Ice Therapy: Applying ice to the surgical area can help reduce swelling and relieve discomfort. However, be sure to follow your surgeon's instructions on when and how often to use ice therapy.

Avoid Sun Exposure: Exposure to the sun can cause damage to your skin during the healing process. It is important to protect your skin by using a hat or umbrella and wearing sunblock.

Stay Hydrated: Drinking plenty of water can help your body heal and reduce the risk of complications. Aim for at least 8 glasses of water per day.

Maintain a Healthy Diet: Eating a balanced diet rich in vitamins and nutrients can help your body heal and improve the overall outcome of your surgery.
By following these tips, you can help ensure a smooth and successful recovery from your facelift surgery. However, it is important to remember that every patient is different and your surgeon's instructions may vary. If you have any concerns or questions, be sure to reach out to your surgeon for personalized advice.
Discover the Pros and Cons of a Facelift
Pros of Facelift Surgery:
Improved Appearance: Facelift surgery can help reduce signs of aging and improve the overall appearance of the face, giving patients a more youthful and refreshed look.

Long-lasting Results: The results of facelift surgery can be long-lasting, depending on factors such as age, skin quality, and sun exposure.

Boost in Self-Confidence: Many patients report a boost in self-confidence after facelift surgery, as they feel more comfortable and confident in their appearance.

Minimal Scarring: Modern facelift techniques often result in minimal scarring, with incisions made in discreet locations that are well-hidden by the hair or natural facial features.
Cons of Facelift Surgery:
Invasive Procedure: Facelift surgery is an invasive procedure that involves incisions, swelling, and some level of discomfort and pain during the recovery process.

Risk of Complications: As with any surgical procedure, there is a risk of complications such as infection, bleeding, or poor wound healing.

Cost: Facelift surgery can be expensive and is not typically covered by insurance.

Downtime: Facelift surgery typically requires several days to a week of downtime for recovery, during which time patients may need to take time off from work and limit physical activity.
It is important to weigh the pros and cons of facelift surgery and to discuss any concerns with your surgeon prior to the procedure. By understanding the potential benefits and risks of facelift surgery, you can make an informed decision and achieve the best possible results.
Talk to Your Surgeon in Miami About Facelift Before the Procedure
Once you have decided to undergo a facelift and have made all of the necessary preparations, you will be able to meet with your surgeon to discuss the specifics of the procedure. This includes addressing any questions or concerns that you may have, discussing potential risks and side effects associated with the surgery, as well as deciding on a suitable anesthesia plan. Once all of these steps are completed, the actual procedure will begin.
If you need more information or you simply want to consult with us about the best possible procedure, you should contact us and book an appointment. Our experienced and skilled surgeon in Miami will plan the best possible course of action and suggest the procedures that will be tailored to your specific needs.
Visit our Instagram and take a look at some of our before and after pictures, videos, comments, testimonials, and more.
Frequently asked questions
Facelift Surgery: Understanding Rhytidectomy. (n.d.). AAFPRS. Retrieved from aafprs.org/AAFPRS/Procedures/Facial-Rejuvenation/Facelift_Surgery.aspx
American Board of Cosmetic Surgery. (n.d.). Facelift guide. Retrieved from americanboardcosmeticsurgery.org/procedure-learning-center/face/facelift-guide/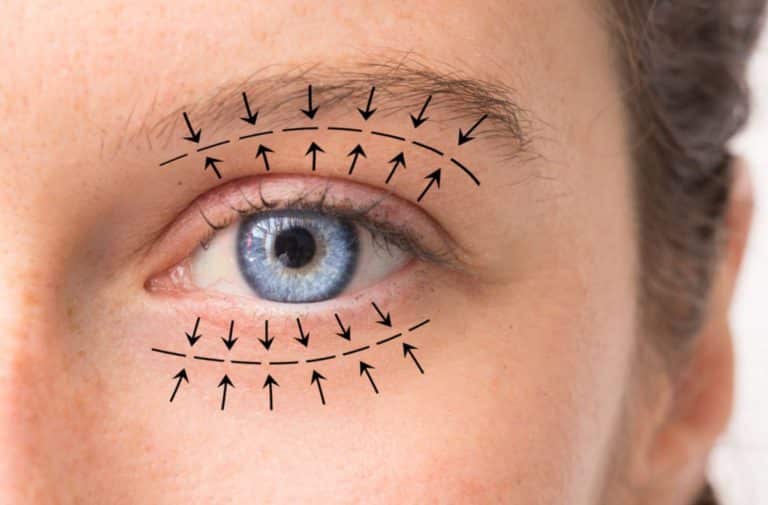 As we age, we notice changes in our faces, and eyelids are no exception to this rule. Drooping eyelids are a common cosmetic problem, which
Read More »
Meet Your Plastic Surgeon
Call Us, Write Us, or Knock on Our Door
Getting in touch with us is easy. Leave us your information and we will contact you as soon as possible. You can call us with any questions or inquiries (786) 347-9140
.