Meet your new self with our Mommy Makeover Miami service at Miami Lakes Plastic Surgery. We specialize in reviving your pre-baby physique with a tailored mix of procedures. From tummy tucks to breast lifts, we make feeling fabulous again a reality. Start your personalized journey with us and embrace motherhood without compromising your self-confidence.
Mommy Makeover Before & After Gallery
Deciding to undergo surgery is, understandably, an important decision that takes time and consideration. When it comes to mommy makeovers, one of the easiest ways for a mother to decide that this is what she wants is to simply take a look at a mommy makeover before and after photos. The stunning difference you can see is a result of the experienced surgeon's excellent work. Take a look at this gallery – it may very well sway your decision and persuade you to go through with this amazing experience.
What Is a Mommy Makeover Surgery?
So, what is a mommy makeover exactly? This is a very popular body contouring procedure designed to bring back the shape, size, and appearance that a woman had before giving birth and breastfeeding. It's a personalized procedure – which means that it's different for every patient. The surgical plan is curated based on your individual needs, desires, and medical conditions.
You and your doctor have to talk it out and decide what your goals and wishes are, and the techniques used during a mommy makeover are based on that. The entire mommy makeover is usually done in one surgery – in some rare cases, your surgeon might recommend splitting it into two or more surgeries for your safety. The procedure can last three to five hours, depending on what is done.
What Is Included in a Mommy Makeover?
Changes that come with motherhood mostly affect breasts and the abdomen, which is why the majority of mommy makeovers focus on these areas of the body. However, since the surgery is custom-tailored to your needs, you can choose whatever body contouring procedure you wish – here are the ones that are considered a part of a mommy makeover: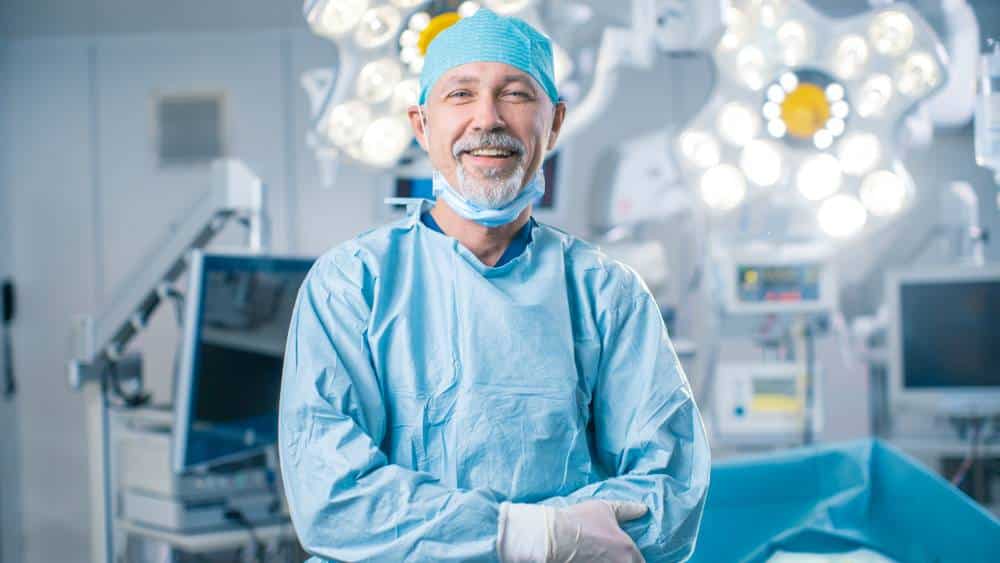 Mommy Makeover Miami: A Step-by-Step Guide to Your Procedure and Recovery
Step-by-step rundown of the process, from consultation to recovery:
Step 1: Consultation Your journey starts with an in-depth consultation at Miami Lakes Plastic Surgery. Here, we will discuss your aesthetic goals, evaluate your health history, and decide on the best treatment plan for your needs.
Step 2: Preparation Once the plan is set, we will guide you on how to prepare for the surgery. This includes any necessary lifestyle changes, pre-operative instructions, and setting expectations for the procedure.
Step 3: Anesthesia On the day of the surgery, we'll administer general anesthesia to ensure your comfort throughout the process.
Step 4: Surgery Your individualized Mommy Makeover begins. The order of the procedures will vary based on your unique plan. This may include breast augmentation, lift, or reduction, a tummy tuck, and liposuction, among others.
Step 5: Recovery After the surgery, we'll monitor you closely before sending you home, usually on the same day. However, in some cases, an overnight stay might be necessary.
Step 6: Follow-up We'll schedule follow-up appointments to monitor your healing and ensure the best results. We'll also provide detailed post-operative instructions, including how to manage any discomfort, necessary care for incisions, and restrictions on activity.
Step 7: Enjoying the Results Recovery time varies, but most women can return to non-strenuous activities after several weeks and will notice a gradual improvement as swelling subsides. Eventually, you'll be able to fully enjoy the results of your Mommy Makeover!
At Miami Lakes Plastic Surgery, our mission is to guide and support you from the initial consultation through the entire recovery process, providing expert care every step of the way. With our Mommy Makeover, you're not just regaining your pre-pregnancy body, but also a newfound sense of confidence and self-love.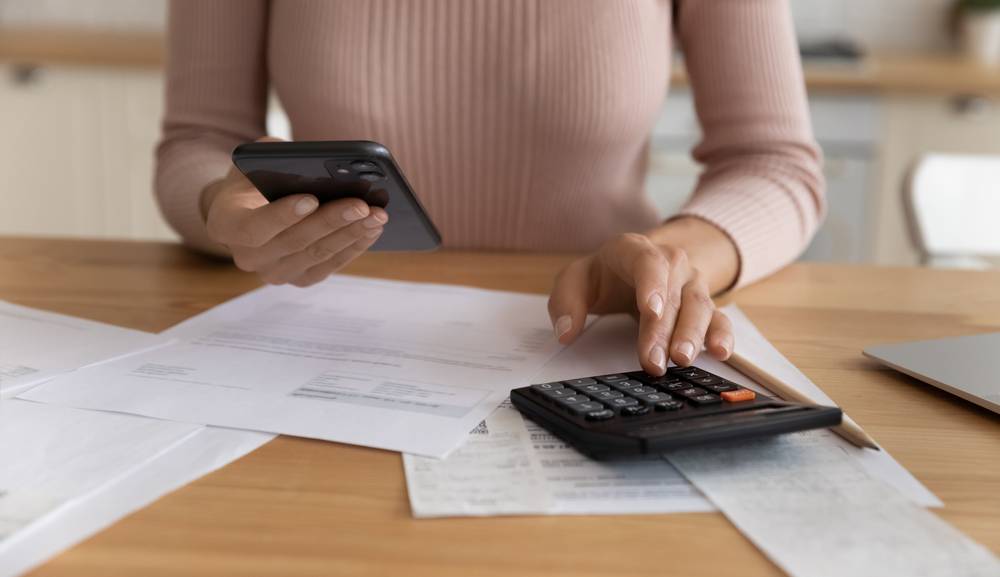 How Much Does a Mommy Makeover Cost in Miami?
The cost of a Mommy Makeover in Miami varies, typically ranging from $5,800 to $20,000, depending on the specific procedures you choose. The most common combo, a tummy tuck and breast lift, averages around $7,000. Keep in mind, promotional offers may occasionally lower these costs. At Miami Lakes Plastic Surgery, we'll provide a detailed cost breakdown tailored to your unique needs during your consultation.
How to Finance a Mommy Makeover?
Mommy makeover is an elective plastic surgery, which means that your insurance won't agree to cover the costs. Everything will have to come from your pocket, but you can rest assured that this will be money well spent. Depending on the clinic you decide to go to, you might be able to get a great payment plan. If you don't have sufficient savings to pay for the entire procedure right away, we at Miami Lakes Cosmetics provide our patients with the option to pay in several installments by applying for credit.
How to Prepare for Mommy Makeover Surgery in Miami?
Getting ready for your Mommy Makeover in Miami? Here's a handy checklist to help you prepare:
Health Assessment: Undergo a thorough health check-up. We need to ensure you're in good overall health for the procedure.

Lifestyle Changes: Quit smoking and limit alcohol consumption. Both can interfere with healing and increase risks.

Medications: Review any medications you're currently taking with your doctor. You may need to stop or adjust certain ones, especially blood thinners.

Nutrition and Hydration: Eat a balanced, healthy diet and stay hydrated. Good nutrition supports healing.

Arrange for Help: Organize for someone to drive you home after the procedure, and help out at home for a few days as you start your recovery.

Prepare Your Home: Stock up on easy-to-prepare meals, and set up a comfortable, quiet area where you can rest and recover.

Post-Op Garments: Purchase any post-op garments recommended by your surgeon, such as compression garments, to aid in your recovery.

Time Off Work: Plan to take sufficient time off from work or other responsibilities to allow for a peaceful recovery.
Remember, your surgeon and the team at Miami Lakes Plastic Surgery are always here to provide guidance and answer any questions you might have. We're committed to making your Mommy Makeover experience as smooth and comfortable as possible.
Recovery After the Procedure
Recovering from a Mommy Makeover is a process, and it's important to give your body the time and care it needs to heal properly. Here's what you can expect during the recovery period:
Immediate Post-Op: You'll likely feel groggy from the anesthesia. Arrange for a trusted friend or family member to drive you home and assist you in the first few days.
First Few Days: You'll experience swelling and discomfort, which can be managed with prescribed pain medications. Rest is essential during this period.
First Week: Your surgeon will provide instructions for caring for the surgical sites, which may include cleaning and applying ointment. You'll be encouraged to walk around to promote circulation, but strenuous activities should be avoided.
Two to Six Weeks: Swelling should start to decrease, and you can gradually resume normal activities as advised by your surgeon. Continue wearing any recommended compression garments to aid in healing and shaping.
Six Weeks and Beyond: Most of the swelling should be gone by this point, and you'll start to see the transformative results of your Mommy Makeover. However, it can take several months to a year for the body to fully settle into its new shape.
Regular follow-up appointments will be scheduled to monitor your recovery. Remember, every person's body responds differently, and this is a general timeline. Listen to your body and follow your surgeon's specific advice for a smooth recovery.
At Miami Lakes Plastic Surgery, we're here to support you through every step of your recovery, ensuring you're healing well and satisfied with your results.
Benefits of a Mommy Makeover
Miami is renowned as one of the top destinations in the United States for cosmetic procedures, including the Mommy Makeover. It hosts a plethora of specialized clinics, like Miami Lakes Plastic Surgery, that offer high-quality services. Here are the benefits of choosing a Mommy Makeover in Miami:
Specialized Destination: Miami is home to a significant number of top-rated, highly experienced plastic surgeons and clinics. This gives you a wide range of options to choose from for your Mommy Makeover.

Cost-effective: Due to the high concentration of clinics, Miami offers more competitive prices for Mommy Makeovers compared to many other parts of the U.S.

Personalized Approach: We understand that every woman's body and goals are unique, and we tailor each Mommy Makeover to meet those individual needs.

Comprehensive Transformation: A Mommy Makeover combines procedures like tummy tuck, breast lift, and liposuction to address multiple areas in one session.

Boosted Confidence: Reclaiming your pre-pregnancy body often brings a significant boost to self-esteem and quality of life.

Physical Comfort: By addressing physical changes post-pregnancy, the Mommy Makeover can improve comfort during physical activities.

Advanced Techniques: Our skilled surgeons utilize the latest techniques to ensure optimal safety and results.

Supportive Care: We provide comprehensive care from consultation through recovery, ensuring a positive and comfortable experience.
At Miami Lakes Plastic Surgery, we're here to guide you on your journey to renewed confidence and self-love.
As with any surgical procedure, a Mommy Makeover carries potential risks and side effects that you should be aware of. Here are some of the most common:
Anesthesia Risks: As with any procedure involving anesthesia, there's a small risk of complications, such as allergic reactions or breathing difficulties.
Infection: Although rare, any surgical procedure carries the risk of infection. Antibiotics are often prescribed to mitigate this risk.
Bleeding: There is a risk of excessive bleeding during or after surgery, which may require additional intervention.
Scarring: Incisions from the procedures may leave scars. However, surgeons at Miami Lakes Plastic Surgery are skilled at placing incisions in less visible locations and providing care instructions to minimize scarring.
Pain and Swelling: It's normal to experience discomfort, swelling, and bruising after surgery, which usually subsides within a few weeks.
Changes in Sensation: Procedures such as breast surgery can sometimes lead to temporary or permanent changes in breast or nipple sensation.
Complications with Healing: There can be complications with wound healing, and some areas may not heal as expected. This can usually be addressed with follow-up care.
Unsatisfactory Results: There is always a risk that the aesthetic outcome may not meet your expectations. An experienced surgeon can mitigate this risk by setting realistic expectations and tailoring the procedure to your goals.
It's important to discuss these risks and any concerns you may have with your surgeon during your consultation. At Miami Lakes Plastic Surgery, we prioritize patient safety and satisfaction, and our team is here to answer any questions and guide you through the process.
When Should You Schedule Your Mommy Makeover?
It's understandable that you're eager to schedule the procedure as soon as possible but keep in mind that there are certain conditions that you need to fulfill in order to be considered a candidate for a mommy makeover. First and foremost, it's essential that you fully recover from your pregnancy and that you've stopped breastfeeding. Most surgeons will approve a patient for a mommy makeover six months or up to one year after giving birth or quitting breastfeeding.
In addition to allowing you time to recover, this period will ensure you can lose as much weight as possible before the surgery – keep in mind that mommy makeover addresses stubborn areas of the body that don't improve with exercise and dieting. Lastly, it's wise to wait until you're done having children to undergo this procedure – if you're planning any more pregnancies in the future, you should know that they will likely cancel out any results you can get with surgery.
Consult With a Doctor About Your Mommy Makeover in Miami
Now that you know how simple and impressive this procedure is, it's understandable that you'll want to search for a mommy makeover near me immediately and look for a reputable doctor in Miami who can provide you with the results you need. If you want to be in safe and skilled hands, our surgeons at Miami Lakes Cosmetics are a perfect fit for you. 
With years of experience and an excellent reputation, they can ensure your body contouring procedure goes smoothly. Why not schedule a free consultation with one of our doctors to talk about a mommy makeover? You can contact us by calling our office, or you can fill out an inquiry form on our website.
Visit our Instagram and take a look at some of our before and after pictures, videos, comments, testimonials, and more.
Frequently asked questions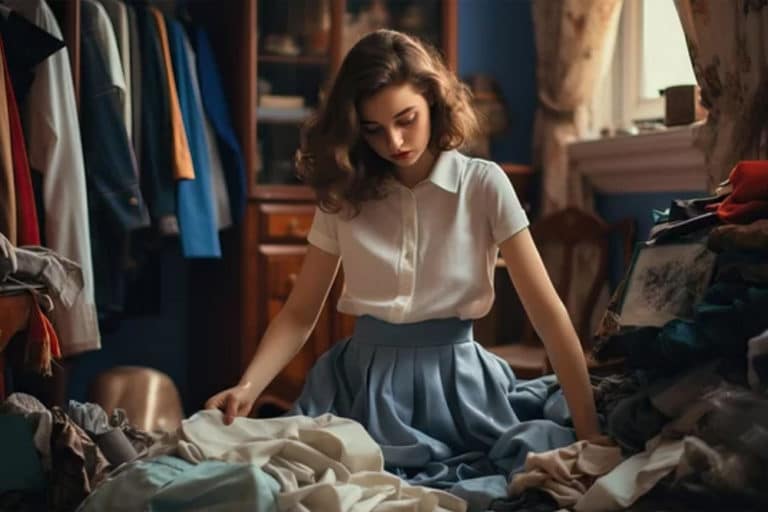 Introduction To What To Wear After a Mommy Makeover In the transformative journey of a Mommy Makeover, where women seek to regain confidence and restore
Read More »
Meet Your Plastic Surgeon
Call Us, Write Us, or Knock on Our Door
Getting in touch with us is easy. Leave us your information and we will contact you as soon as possible. You can call us with any questions or inquiries 786-414-4746.