A mommy makeover is like helping you to turn back time to before getting pregnant and giving birth. That means that you don't have to live with the body changes that occurred during pregnancy. You don't have to worry anymore about those saggy breasts and stomach that usually afterwards.
When you get pregnant, you will notice changes in your body. Unfortunately, most of these changes are not pleasant compared to your body before pregnancy. Your breasts will be affected the most, especially after breastfeeding. They will no longer look full anymore, and gravity will make them look saggy, which is not as aesthetic looking as before.
The mommy makeover will give you a series of aesthetic surgeries. It will include breast augmentation, tummy tuck, and liposuction. These procedures will ensure that you will have a younger-looking body and even appear better than before the pregnancy. If you want to learn more about the mommy makeover, please continue reading this article. 
Many women may consider having a mommy makeover. It's an excellent decision to make if you want to get back what you have lost from childbearing. If you have reached your goal as to how many children you like to have, it's the best time to know more about the mommy makeover.
Since you are a mommy yourself, you should learn about how much it will cost before diving into this procedure. You can check with the American Society of Plastic Surgeons about their professional fees to give you an idea of how much it will be. Of course, aside from the surgeon's price, you also need to consider the complexity of the procedure and your recovery costs.
The mommy makeover can cost from $11,500 to $13,500. It depends on where you're planning to get it done. Since you have to do a breast lift, liposuction, and tummy tuck, you must prepare to pay this amount. However, some aesthetic surgery clinics can provide you with a payment plan. That will help you proceed with your mommy makeover even if you don't have the full amount at the moment.
Is Mommy Makeover Procedure Right for You?
   The American Society of Plastic Surgeons is making sure that these aesthetic surgeries will be safe and effective. You have to make sure to choose an aesthetic clinic that has a license to perform these procedures. Don't fall for the lower prices. Chances are, you will not get the results that you're expecting to have, and it can pose a hazard to your health.
   Since the body can change from giving birth to aging, it gets harder to look better when you are not confident about your body anymore, so most women are going for the makeover to get back their self-esteem. 
   You should also make an assessment of yourself. Ask yourself why you think that the mommy makeover would help you.
   Would you like to wear your favourite swimsuit? Jeans that you invested into but never had a chance to put on? Do you want to once again enter the party and have all ayes on you? Whatever your desires are, you'd definitely enjoy your youthful figure and dare to sport around curve-hugging outfits.
Most Common Procedures Performed On a Mommy Makeover Miami
1. Breast Augmentation
Mommy makeover includes a breast lift to provide fuller breasts after the procedure. It includes adding implants such as silicone gel or saline. The primary prof breast lift surgery is to take off the excess skin on the breast. That will lift the breast and look younger-looking again.
2. Abdominoplasty
Also knowns as a tummy tuck, this procedure can make the tummies are more define and firmer. This will make the waist area look smaller as well. The process will include sewing the waist muscle to create an internal waistband and reshape the waist and tummy area.
3. Liposuction
Liposuction is done during the abdominoplasty or tummy tuck. Some women need to have liposuction first to take off the fats from their belly. This will help to flatten the tummy area. That's why excessive fats should be taken out.
Mommy Makeover Miami: Recovering and Post-Treatment Care
After the mommy makeover procedure is done, you will have to stick around the aesthetic clinic to recover. Since your body needs to heal from the surgeries performed, it's essential to get post-treatment care as you recover. However, the recovery time depends on the patient, but it can usually last for about two weeks.
Once recovered from the mommy makeover, women will see the changes that have been made on their bodies. It will make them feel younger and also slimmer. When you fully recovered, it will look more natural, and you will feel great about your new figure.
Women who undergo the mommy makeover will feel more confident to get back to their lives once again. Not only can this procedure make them look more beautiful, but they will also feel it inside of them that makes it even better.
The mommy makeover recovery doesn't take very long. If everything goes well, you can be out there after two weeks. Then you can already get back to your usual daily routine. But now that you look better be ready to accept compliments from the people around you.
However, it's not uncommon to suffer from side effects of a mommy makeover. Since you have some changes made on your body, it may react differently than expected. That's why you have to make sure that you choose the right aesthetic clinic to provide post-care instructions and help you in the case of other complications.
The mommy makeover can help you get back your self-esteem more than just your physical appearance. Since feeling good about your body will make you more confident. Although you have to prepare yourself from the surgery to recovery, it will all worth your sacrifice. If you think that it will help you change your life, then, by all means, go for the mommy makeover.
Frequently Asked Questions About Mommy Makeover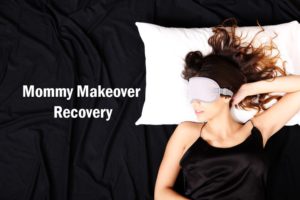 If you're looking for a body contouring procedure to tighten skin and remove loose, sagging skin following pregnancy (Mommy Makeover Recovery), you should definitely consider
Read More »
Call Us, Write Us, or Knock on Our Door
Getting in touch with us is easy. Leave us your information and we will contact you as soon as possible. You can call us with any questions or inquiries 786-414-4746.