Men often strive to achieve the most ideal body appearance. However, diets and workouts are sometimes not enough to obtain the ideal look of the buttocks, so some may opt to undergo a male BBL in Miami. This cosmetic surgery allows you to transfer unwanted fat from specific areas of your body into your bottom, giving it a more defined and voluminous contour. It is quite popular among men who wish to have the ideal masculine butt and improve their overall physique.
Male BBL Before and After Gallery
If you are interested in learning more about what the effects of male BBL surgery look like, this gallery will be of great help to you. Here you can take a look at some of our successful male BBL surgeries and patients who have finally received their dream appearance. Scrolling through this gallery can help you visualize your BBL results, and figure out whether this type of physique is something you are willing to obtain.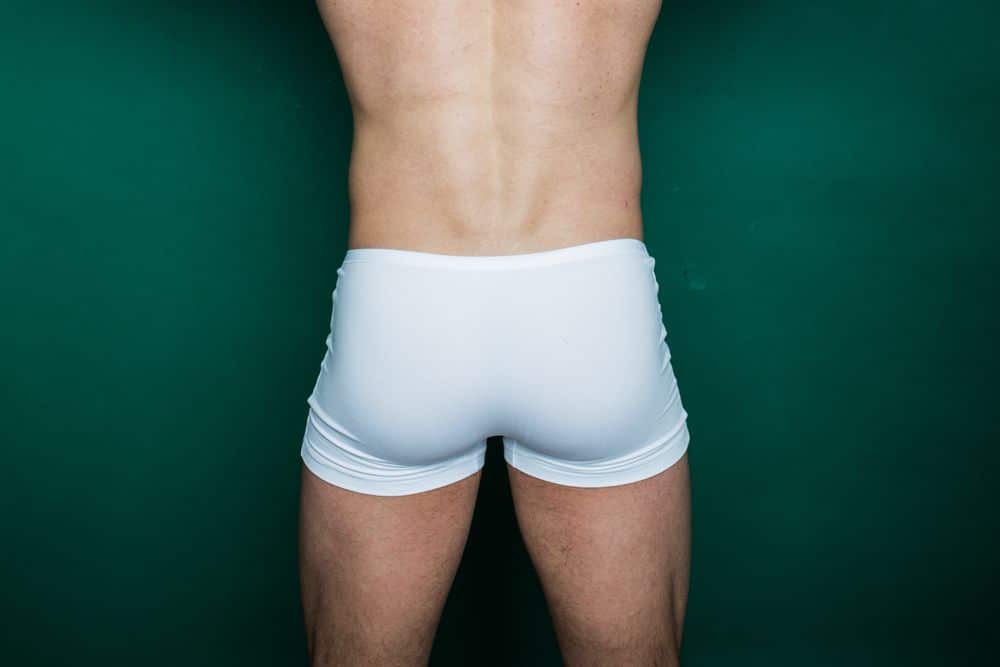 Male BBL Procedures at Miami Lakes Cosmetics
Once your doctor establishes whether or not you are an ideal candidate for the male BBL procedure, they will explain the entire procedure you will go through. Every patient should be prepared for the procedure by learning important information regarding it, and the steps which will be taken through the operation. Generally, the procedure contains three main steps for every patient, and those are:
Step one

– harvesting the fat from the upper or lower abdomen area, flanks, hip area, and lower back. The technician makes small incisions and using

male liposuction

treats the areas with visible sources of healthy fat. This part of the procedure reshapes your torso by making it more slender.

Step two

– after harvesting the fat for the graft, the fat is separated from the

tumescent fluid

and the blood byproducts are

aspirated from liposuction

. The fat remains sterile the entire time, and the possibility of any kind of infection occurring is minimal.

Step three

– the final step is injecting the sterile fat into the buttock area at varying amounts in order to achieve the right shape and volume of the butt. The common practice is that the fat is injected only in the surface area, and not deep into the muscle – so this procedure is as safe as possible.
The procedure itself lasts about 3 to 4 hours, depending on your specific body type and the results you are trying to achieve. Every patient goes under general anesthesia, meaning you won't feel any pain during the procedure itself.
Brazilian butt lift, also known as BBL, is a cosmetic surgery during which the doctor transfers fat from the abdomen area, hips, lower back, or thighs and inserts them into the buttocks. The procedure is done to get an hourglass-shaped figure, with more defined and tighter curves. The fat is extracted from the parts of your body where it is considered "unwanted" and inserted in your buttocks – which makes it look more round and appealing. 
Many people go under this procedure as it gives instant results, helping you easily obtain your ideal look. The procedure itself is much different from inserting butt implants since doctors use the patient's fat, which in the end gives a much more natural-looking appearance.
Although the majority of people consider that the BBL procedure is reserved for female bodies only, that is not the case. A lot of men strive to achieve a well-defined body, with strong and full buttocks. Since rigorous diet regimes and hardworking exercises do not always help to achieve the wanted look, some men opt for cosmetic procedures to get the ideal masculine butt. There might be a certain stigma about male BBL since cosmetic surgery is still much less popular among men. However, most male patients that have undergone this procedure are more than satisfied with the final results.
What's the Difference Between Male and Female BBL?
The BBL procedure is relatively the same for patients of any gender, but it does vary slightly depending on what each patient wants as the final result. Generally speaking, there are some key differences in how female and male BBLs are performed. During a male BBL, doctors avoid injecting fat into the sides of the hips – men naturally don't have an hourglass figure, so most patients generally wish to keep their hips straight. 
Depending on every patient's constitution, doctors estimate whether fat is distributed evenly and in which areas it is "unwanted". Usually, men like to remove fat from their lower back and "love handles" so they can achieve a more athletic and masculine look. During the female BBL procedure, the purified fat is injected in the upper two-thirds of the buttocks to obtain a more volumized look. 
Female patients mostly ask for the "S" shape which provides natural body contouring. On the other hand, the male BBL procedure results in a more "C" shape look, since the fat is injected into the entire buttocks, so there are no unnatural curves. Male buttocks are naturally flat and have the exact same volume distributed evenly throughout the three quadrants – and most male patients like to keep it that way.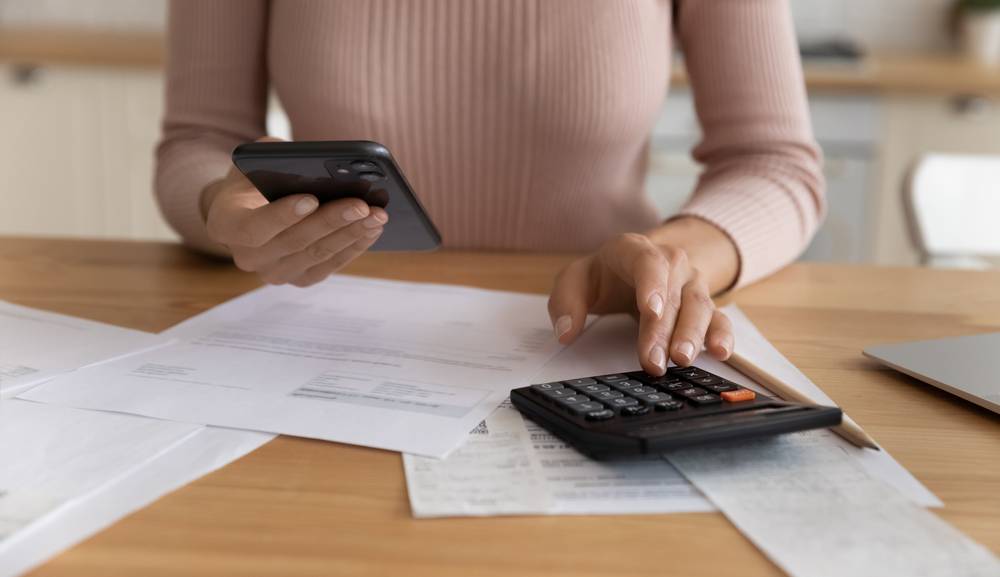 How Much Does a Male BBL Cost
As with almost any other body contouring and cosmetic procedure, the cost of male BBL can vary depending on different factors. In order to get the best estimate, you should book consultations with clinics and get first-hand information about the price. 
The cost of a male BBL can vary depending on a number of factors, including the location of the surgery, the complexity of the case, and the experience of the surgeon. On average, a male BBL can cost anywhere from $4,000 to $9,500. It's important to keep in mind that this is just an estimate, and the actual cost of your procedure may be different.
 These types of procedures are generally very pricey, mostly because there are a lot of costs that are taken into account, such as anesthesia, post-op visits, postoperative garments, a team of technicians, laboratory analysis, and facility costs.
The budget is always an important thing to consider when choosing a clinic, but it must not be crucial. Your overall health is priceless, and you should ensure that the clinic you choose has the most knowledgeable and professional team.
How Do I Prepare for a Male BBL Miami?
Your certified doctor will give you precise instructions on how you must prepare for the male BBL procedure. The preparations are generally the same for all types of body contouring procedures, male and female. Some of the most common instructions everyone gets from their doctors are regarding the diet and physical activity before the procedure.
If you wish to have the most successful procedure and healing process you should quit smoking and stop consuming alcohol weeks before and after the surgery. Start mentally preparing for the new life regime you will have to stick through after the operation is done. 
Most patients don't realize just how different life is during the recovery process, so ensure you start setting up your recovery space before the operation. It will be great if you have someone to take care of you after the procedure and to drive you to the hospital and on the way back to your home. Other special instructions about medications, diet and similar things will be given to you by your doctor.
The majority of patients recover from the BBL procedure within four to six weeks. The incisions on your body will be healed in six weeks, however, you will have to be careful not to put any unnecessary pressure on your gluteal area. You will be able to return to your normal life routine around 2 weeks after the surgery.
The full recovery will be about 4 weeks after the operation, just in time for your post-operative consultation. It is recommended that you restrain from exercise and heavy weights for at least eight weeks after your operation. If you wish to help your body recover more effectively, consider wearing compression garments all the time, during night and day, for at least four weeks. 
The recovery process varies from patient to patient, but the most important thing is to follow the doctor's advice and instructions by taking care of your body and avoiding any activities that might jeopardize your recovery.
Here are some tips for recovering from a male BBL:
Follow all of your surgeon's instructions carefully. This will help ensure that you have a smooth and successful recovery.

Take any prescribed medications as directed. This will help manage any pain or discomfort you may be experiencing.

Get plenty of rest. It's important to allow your body time to heal after surgery.

Avoid sitting for long periods of time. This can put pressure on your buttocks and interfere with the healing process. If you need to sit, try using a doughnut-shaped pillow or a special cushion to alleviate pressure.

Avoid strenuous activity for at least four to six weeks after surgery. This includes activities like lifting heavy objects or participating in high-impact sports.

Wear loose-fitting clothing to help reduce friction and irritation on your buttocks.

Keep your incisions clean and dry to help prevent infection.

Avoid exposing your incisions to sunlight. This can cause hyperpigmentation, or darkening of the skin around the incision.
It's important to follow your surgeon's instructions and take good care of yourself during the recovery process to ensure that you have the best possible outcome from your male BBL.
Who Is the Best Candidate for Male BBL?
Whether or not you are a proper candidate for the male BLL procedure is something that should be decided by your licensed doctor. However, some guidelines exist and are usually the same for every patient. Before you decide to consult about your male BBL, think about whether you are fulfilling some of the following requirements:
You should be in the range of 25 to 55 years,

It's ideal if you are an active person and in good physical condition,

You have to be close to your ideal body weight,

You should be a non-smoker,

You should have an adequate amount of body fat volume for the grafting,

Having realistic expectations about the procedure and willingness to go through the recovery process.
Male BBL: The Benefits of Fat Transfer to the Buttocks
Some potential benefits of male BBLs may include:
Improved body proportion: A BBL can help to improve the balance and proportion of the male figure by adding volume to the buttocks, which can make the waist look smaller and the overall figure more aesthetically pleasing.

Enhanced self-confidence: Many men who undergo BBL surgery report feeling more confident and self-assured after the procedure.

Improved physical appearance: A BBL can help to enhance the overall physical appearance of the buttocks, giving them a rounder, more youthful, and more attractive shape.
It's important to keep in mind that the benefits of any cosmetic surgery procedure will depend on the individual and their specific goals and expectations. It's always a good idea to discuss your goals and expectations with a qualified plastic surgeon before deciding to undergo a BBL or any other cosmetic procedure.
Understanding the Risks of Male Brazilian Butt Lift Surgery
Like any surgical procedure, a male Brazilian Butt Lift (BBL) carries certain risks and potential complications. Some of the most common risks associated with BBL surgery include:
Infection: As with any surgical procedure, there is a risk of infection following a BBL. This risk can be minimized by following your surgeon's post-operative care instructions and taking antibiotics as prescribed.

Bleeding: It is possible for bleeding to occur during or after a BBL. In most cases, any bleeding that does occur can be easily controlled.

Fat necrosis: Fat necrosis is a condition in which the transferred fat dies, resulting in the formation of hard lumps. This is a rare complication, but it can occur in some cases.

Asymmetry: It is possible for the transferred fat to be unevenly distributed, leading to asymmetry in the buttocks. This can usually be corrected with a revision surgery.

Numbness: Some patients may experience temporary numbness in the treated area following a BBL. This usually resolves on its own over time.

Skin necrosis: In rare cases, the skin in the treated area may die due to a lack of blood flow. This can lead to the formation of open wounds or ulcers.
It's important to keep in mind that every patient is different and that the risks and potential complications of a BBL will vary depending on the individual. It's always a good idea to discuss the risks and potential complications of any surgical procedure with your surgeon before deciding to undergo treatment.
How to Find the Best Surgeon for the Male BBL in Miami?
Finding the best surgeon for the male BBL procedure can be tricky, especially since there is a great number of clinics where this operation is available. Some of the most important things you should think about are that your doctor is licensed and experienced in this field. It is always useful to look at the results of previous patients and see whether you like how that specific clinic performs procedures. 
Budget is also an important thing to consider, but it must not be the most important factor. The most important thing is that you are in good hands and with doctors which you can trust. If you are looking for surgeons in Miami who are experienced in performing the male BBL procedure, feel free to contact our Miami Lakes Cosmetics clinic. You can also look at some articles on our website to gather more useful information about any other procedure you may be interested in.
Consult With a Professional Before Your Male BBL in Miami
If you are interested in getting a BBL procedure, one of the things you must do is book consultations with certified and professional doctors. You have to ensure that you get all the most crucial information from your doctor before making such a big decision. If you choose the Miami Lakes Cosmetics team, you can freely contact us through email or by phone.
Our specialized doctors will estimate whether you are a good candidate for the procedure, and which type of procedure will be the most ideal for your body type. We will be available for any questions you may have and provide you with all the necessary information regarding your procedure and the results you wish to obtain.
Visit our Instagram and take a look at some of our before and after pictures, videos, comments, testimonials, and more.
Frequently asked questions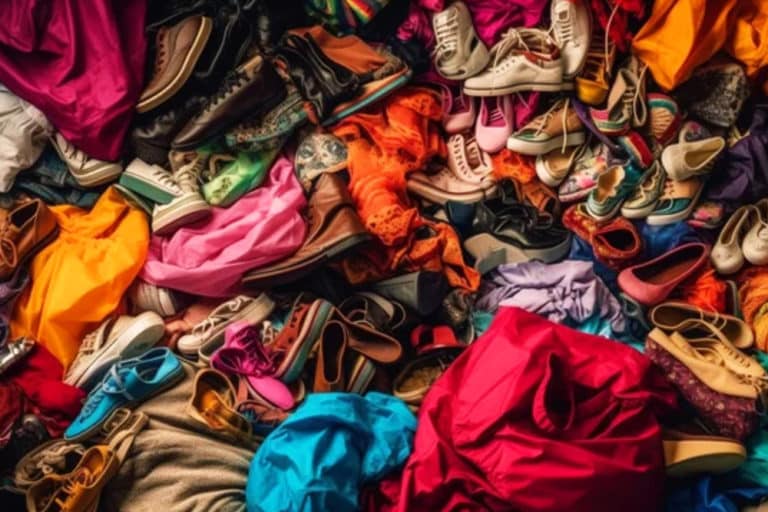 Introduction to What To Wear After a Tummy Tuck After a tummy tuck, what you wear isn't just about fashion – it's a big part
Read More »
Meet Your Plastic Surgeon
Call Us, Write Us, or Knock on Our Door
Getting in touch with us is easy. Leave us your information and we will contact you as soon as possible. You can call us with any questions or inquiries 786-414-4746.