Research shows that more than 1.8 million people underwent cosmetic surgeries in the United States between 2020 and 2021. About 14% of these cosmetic procedures were liposuction. 
Liposuction is an advanced cosmetic surgery that requires the surgeon to remove excess fat deposits from the body, including the most stubborn areas. People who can't remove fat from their bodies with a healthy diet and exercise can undergo liposuction. 
Liposuction is an excellent procedure for men and women to achieve a more contoured body appearance. It is an alternative technique to breast reduction, facelift, and tummy tuck. 
Men who want to eliminate stubborn pockets of fat from the abdomen, back, thighs, and buttocks, can undergo this procedure. It is a go-to solution for men to achieve their cosmetic and aesthetic goals. 
Fat deposits in the abdominal and buttock areas don't respond well to exercise and diet. Therefore, liposuction is a reliable way to achieve leaner, smoother, and more aesthetically pleasing body contours. Read on!
What is male liposuction?
Male liposuction is a unique plastic surgery technique performed to remove stubborn feat from different areas, allowing men to achieve a more youthful and toned appearance. The procedure requires the surgeon to insert a small tube into the treatment area to suck the fat. As a result, you have a slimmer, contoured, and sculpted appearance. 
Male liposuction is a reliable procedure to remove fat from the abdomen, back, flanks, chin, and neck. However, the surgeon can also perform the procedure to extract fat from other body areas, including knees, hips, buttocks, thighs, and upper arms. Men suffering from gynecomastia, a condition characterized by breast tissue enlargement, can also undergo liposuction to resolve the issue. 
Unlike other surgical techniques, male liposuction in Miami produces effective and reliable results. At the same time, it has fewer side effects with virtually no visible scarring and minimal downtime.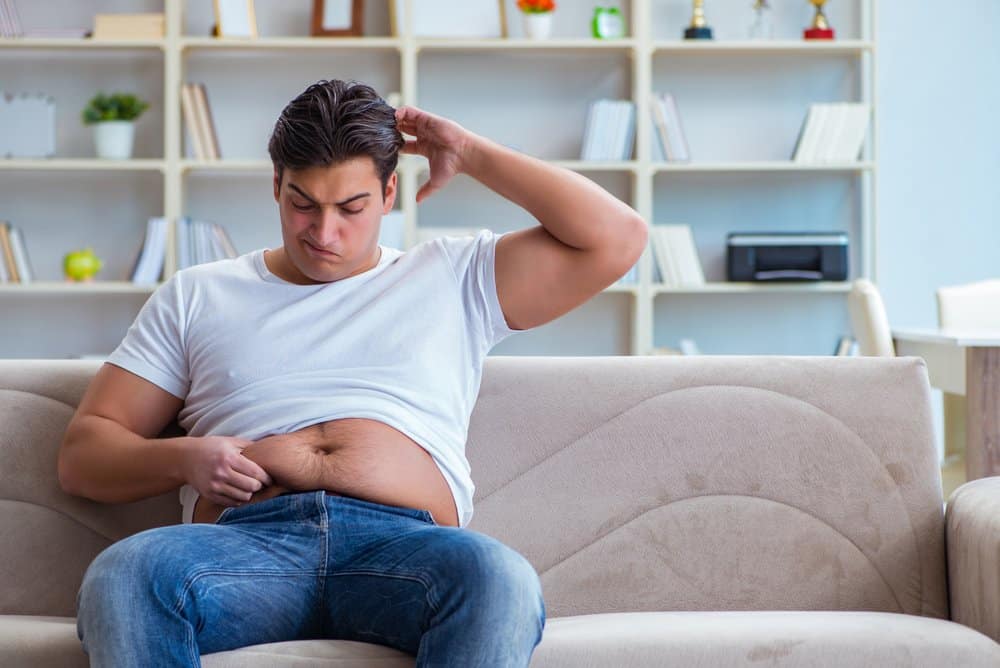 Are you a Male Liposuction Candidate?
Before undergoing the procedure, board-certified surgeons recommend discussing your requirements with your health provider. The purpose is to know whether you are a suitable candidate for this operation. 
You are a suitable candidate for male liposuction if you are in good physical health with no severe conditions and complications, such as infections. If you are a smoker, make sure you quit it at least 2-3 weeks before the surgery day. 
Otherwise, nicotine and other harmful compounds will hinder or slow down wound healing. Similarly, you are a suitable candidate if you have a good muscle tone with firm and elastic skin.
Common Male Liposuction Treatment Areas
Male liposuction primarily focuses on different areas than female individuals. The most common areas are the chest, neck, abdomen, flanks, or love handles. In addition, men have different fat tissues than women because fibrous tissues enclose them, making them more challenging to remove. Other areas include calves, thighs, ankles, upper arms, buttocks, chin, and neck.
Male Liposuction Recovery
Liposuction is the most common cosmetic procedure for men. Generally, male individuals are excellent candidates for this surgery, thanks to the good muscle tone and elastic skin. Men also have well-defined localized areas for liposuction. 
Research shows body areas, such as the neck, chin, and love handles, are more resistant to exercise and a balanced diet, making it challenging for males to achieve their cosmetic goals. As a result, they appear heavier, older, and less contoured. 
Besides, patients require at least two to three weeks to recover during the rehabilitation period. Make sure you follow your health provider's instructions and refrain from strenuous activities, such as exercise to speed up the recovery process.
Male Liposuction Benefits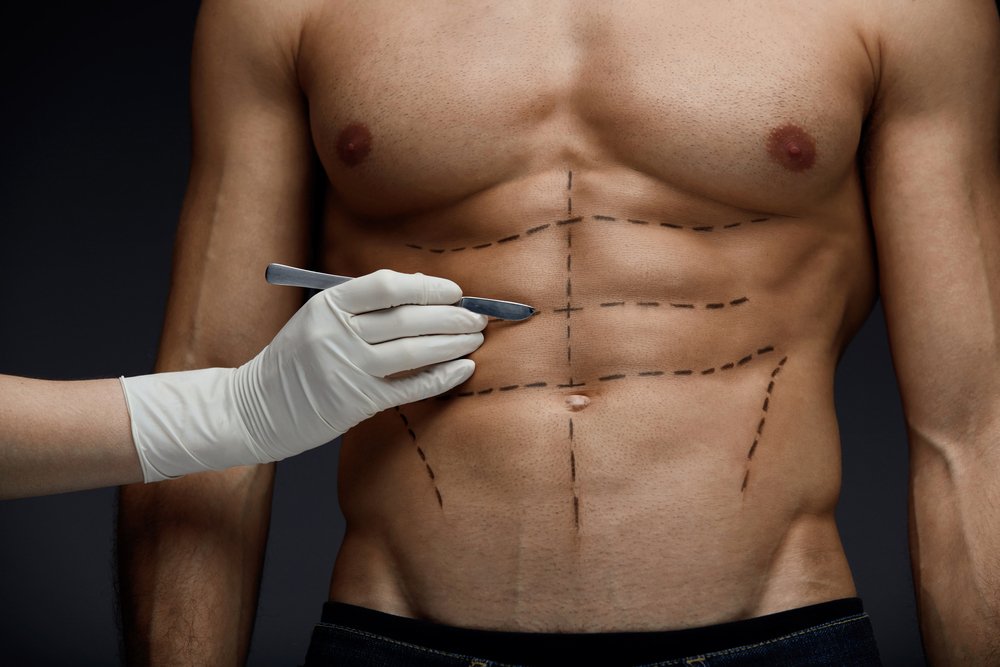 There are numerous benefits of male liposuction. For instance, men have fibrous tissues in their bodies that enclose fat deposits, making it troublesome to remove these tissues/cells via a balanced diet and exercise. Therefore, liposuction is an excellent surgery technique to remove stubborn fat deposits from:
Abdomen 

Legs 

Arms 

Buttocks

Hips

Back
Another advantage of undergoing this procedure is to it improves your overall body tone and enhances your self-confidence and self-image. It enables you to stay fit and slim for a long time while reducing the fat percentage by a small amount. 
Male Liposuction Procedure
Male liposuction is a sophisticated and step-by-step procedure, requiring the surgeon to mark the treatment areas with lines and circles as you prepare for the operation. Your health provider will also take some photos for comparison. 
How the surgeon will perform the procedure depends on the technique. Your health provider will choose the method based on your specific aesthetic goals and the body areas that require treatment. Some of the most common male liposuction methods are: 
Ultrasound-Assisted Liposuction
Ultrasound-assisted liposuction is an additional surgery used with the traditional procedure. The surgeon inserts a metal rod underneath the patient's skin during the surgery. The rod sends out ultrasonic energy, breaking the fat cell deposits. The ultrasonic energy penetrates the fat cell walls by breaking them down, allowing the body's lymphatic system to remove the fat naturally. 
Tumescent Liposuction
Tumescent liposuction is one of the most effective, reliable, and result-driven liposuction surgeries. The surgeon uses a specialized fluid or solution that contains saltwater and other liquids during the operation. The surgeon injects the liquid into the treatment areas, constricting the blood vessels and making it easier for the body to remove the fat deposits. 
Laser-Assisted Liposuction
Laser-assisted liposuction is another sophisticated technique for men who don't want to undergo invasive surgery. The procedure involves using high-intensity laser energy to breakdown fat cells or tissues in the patient's body. 
The surgeon uses a laser to break down fat deposits during the treatment. Some laser-assisted liposuctions are minimally invasive, while others or non-invasive. Both approaches are practical, depending on the patient's specific needs. 
Male liposuction cost in Miami
The cost of liposuction for male individuals is between $3,000 and $7,000 per body part. However, the price depends on various factors, including the body part, surgeon's fees, equipment/tools required for the surgery, the operating room or facility's comfort, and the location of the surgery center. 
Male liposuction in Miami costs more than female liposuction because men have stubborn fat tissues enclosed in the fibrous material, making it challenging for the surgeon to remove them adequately. Therefore, it requires more effort from the surgeon. That's why male liposuction is typically more expensive than female liposuction. 
Male liposuction produces excellent results, such as a well-contoured, leaner, and slimmer body. The primary benefit of male liposuction is to remove stubborn and troublesome fat deposits without exercise and a balanced diet. 
In addition, male liposuction allows for a more proportionate figure with reduced amounts of fat in the abdominal area, increasing self-confidence and self-esteem. Depending on your body's healing mechanisms, you can achieve your desired results within a few weeks or months.
Are you looking for a qualified, board-certified, and skilled plastic surgeon with years of experience in male liposuction? If yes, you can rely on our Miami plastic surgeon. We have a state-of-the-art facility with cutting-edge equipment and tools to streamline the entire process. Call us today for more information!
Meet Your Plastic Surgeon
Frequently Asked Questions
Does Liposuction Cause Scars?
Although liposuction can cause scars, the good news is that they are minimal and fade away quickly. The scars are relatively tiny because the fat removal surgery involves smaller incisions. However, patients can contact their health providers to seek further treatment if there are problems.
What is the male liposuction recovery time?
Most patients have an average recovery time between two and three weeks. It is crucial to follow your health provider's guidelines to speed up recovery. Refrain from strenuous physical activities, consume food rich in vitamins and antioxidants, and take short walks from room to room to maintain blood flow.
What is male neck liposuction?
Neck liposuction is a specialized cosmetic procedure for male individuals who want to improve their facial aesthetics. For instance, if you have a double chin, you can undergo male neck liposuction, also known as the neck lift. The surgery reduced excess and hanging skin, giving you a more youthful and contoured appearance.
Would You Like More Information About Getting a Male Liposuction Miami
To find out more info about having breast aug surgery in Miami, book your consultation now.
Monday - Friday: 9:00 AM - 6:00 PM