Introduction To What To Wear After a Breast Lift
A breast lift, or mastopexy, isn't just a surgical procedure; it's a journey towards self-renewal and body positivity. Whether it's about regaining youthful contours, addressing post-pregnancy changes, or simply embracing your preferences, a breast lift represents a powerful step toward self-enhancement.
But here's the thing: the surgery is just the beginning. Post-operative care and clothing choices play a pivotal role in celebrating your newfound confidence and nurturing your body. Choosing the right outfits after a breast lift is not just about fashion; it's about embracing the beautiful path you're on.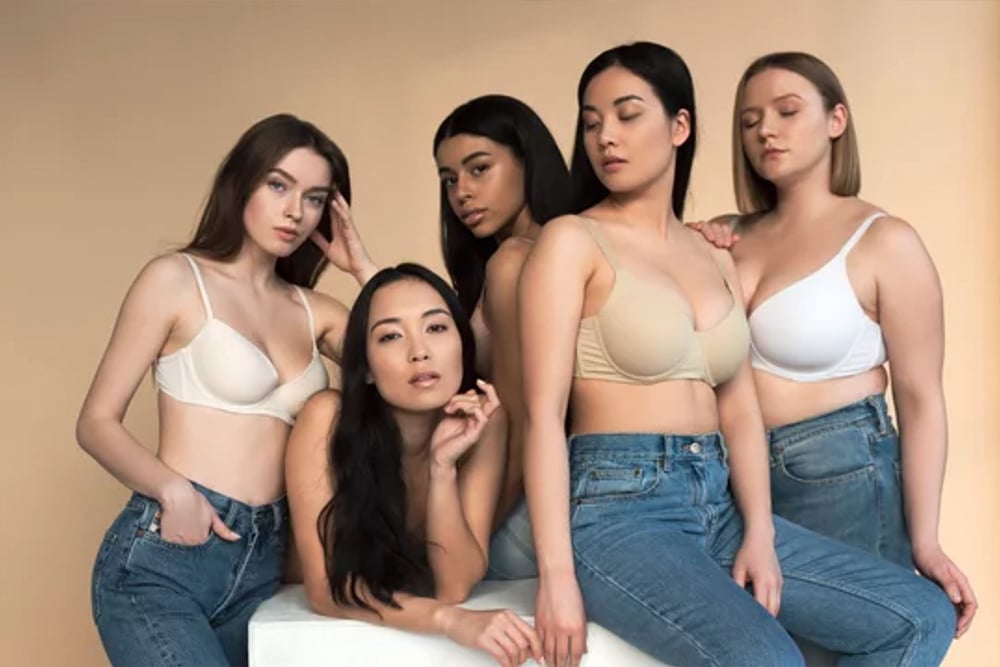 What To Wear After a Breast Lift During the first six weeks
Week 1: Immediate Post-Op
Week 2: Healing Progresses
Week 3: Reducing Swelling
Week 4: Increased Mobility
Week 5: Transitioning to Regular Clothing
Week 6: Gradual Return to Normal Wardrobe
Always adhere to your surgeon's recommendations and pay attention to your body's signals. The goal is to prioritize comfort, minimize irritation, and support your body's healing during the critical first six weeks after a breast lift.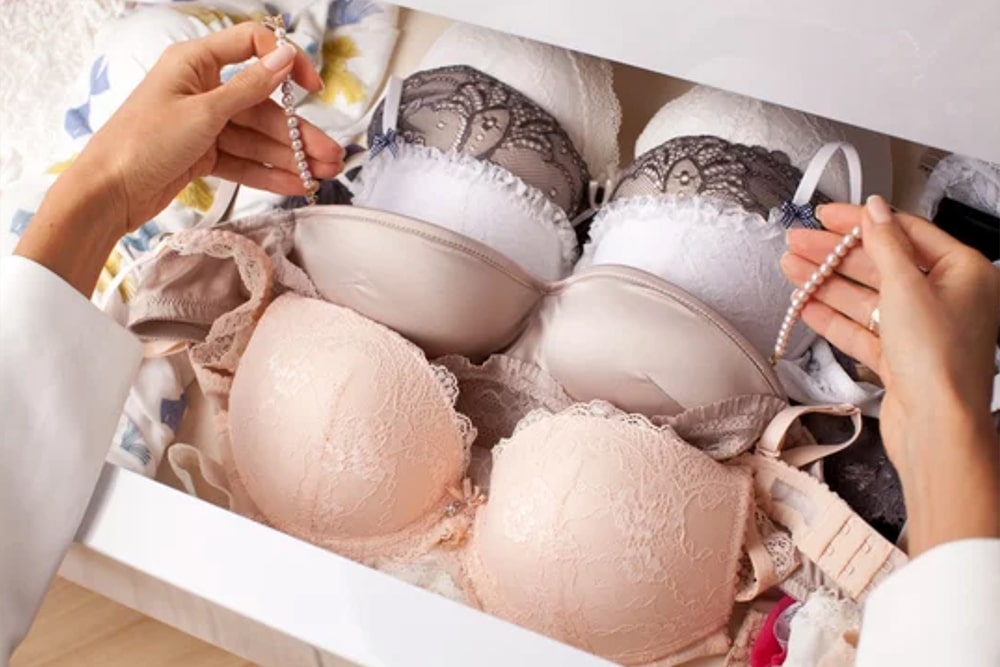 Comfortable Amazon clothing brands suitable for wearing after a breast lift
| Brand | Clothing Type | Description |
| --- | --- | --- |
| Kindred Bravely | Nursing-Friendly Clothing | Offers comfortable, nursing-friendly options, such as loose tops, dresses, and sleepwear with easy access. |
| Calvin Klein | Comfortable Bras | Provides soft, seamless bras with wide straps for added comfort and support. |
| Amazon Essentials | Loose-Fitting Attire | Offers a variety of affordable loose-fitting tops, leggings, and loungewear for enhanced comfort. |
| Bali | Soft Bras | Known for comfortable wireless bras that provide gentle support without irritation. |
| Skechers | Slip-On Footwear | Renowned for comfortable and convenient slip-on shoes, making dressing hassle-free. |
| Leggings Depot | High-Waisted Leggings | Offers high-waisted leggings in various colors and styles for gentle compression and comfort. |
| Hanes | Breathable Fabrics | Provides clothing crafted from breathable fabrics to ensure comfort throughout the recovery process. |
| Just My Size | Plus-Size Fashion | Offers a range of plus-size clothing, including comfortable pants and tops, catering to various body types. |
| Navanah | Post-Surgery Bras and Shapewear | Known for post-surgery bras and shapewear designed for comfort and support. |
These brands are known for providing comfortable clothing options suitable for post-breast lift recovery. They prioritize comfort, support, and ease of wear during the healing process. Always consult with your surgeon for personalized recommendations based on your specific procedure and recovery needs.
Amazon Recomendation For What To Wear After a breast lift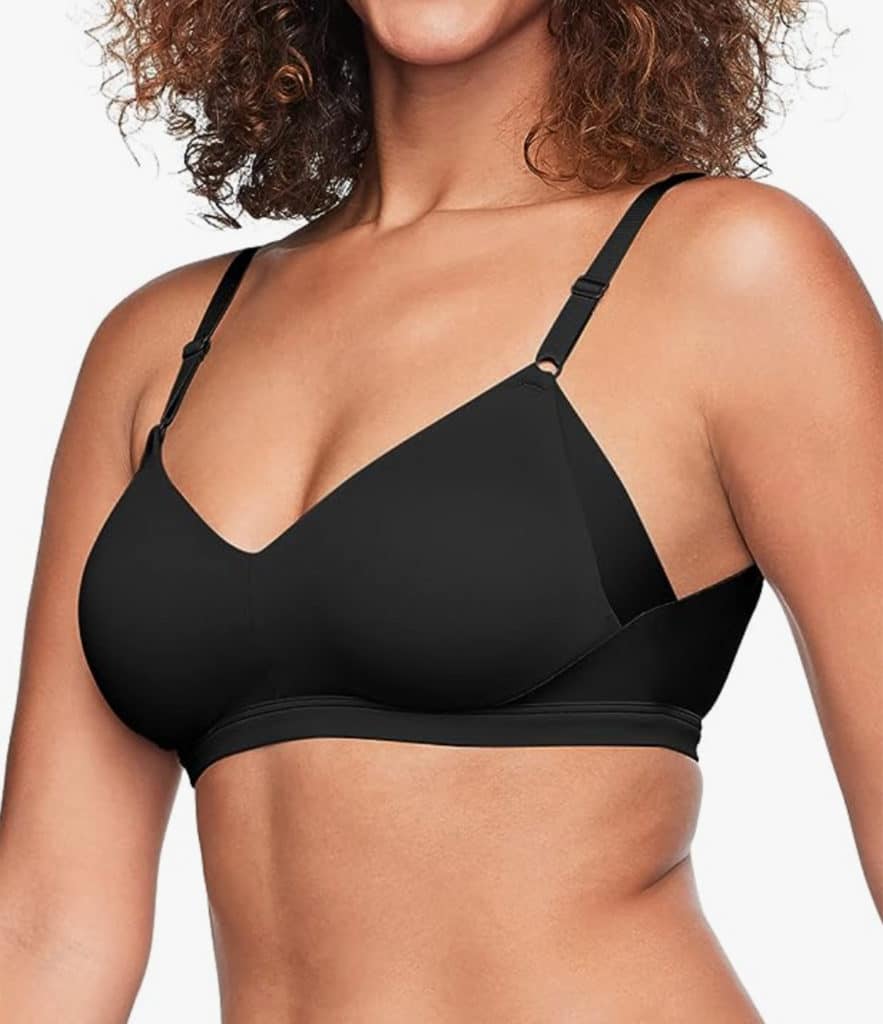 Warner's Women's No Side Effects Underarm and Back-Smoothing Comfort Wireless Lift T-Shirt Bra
Wacoal Women's Elevated Allure Wirefree Bra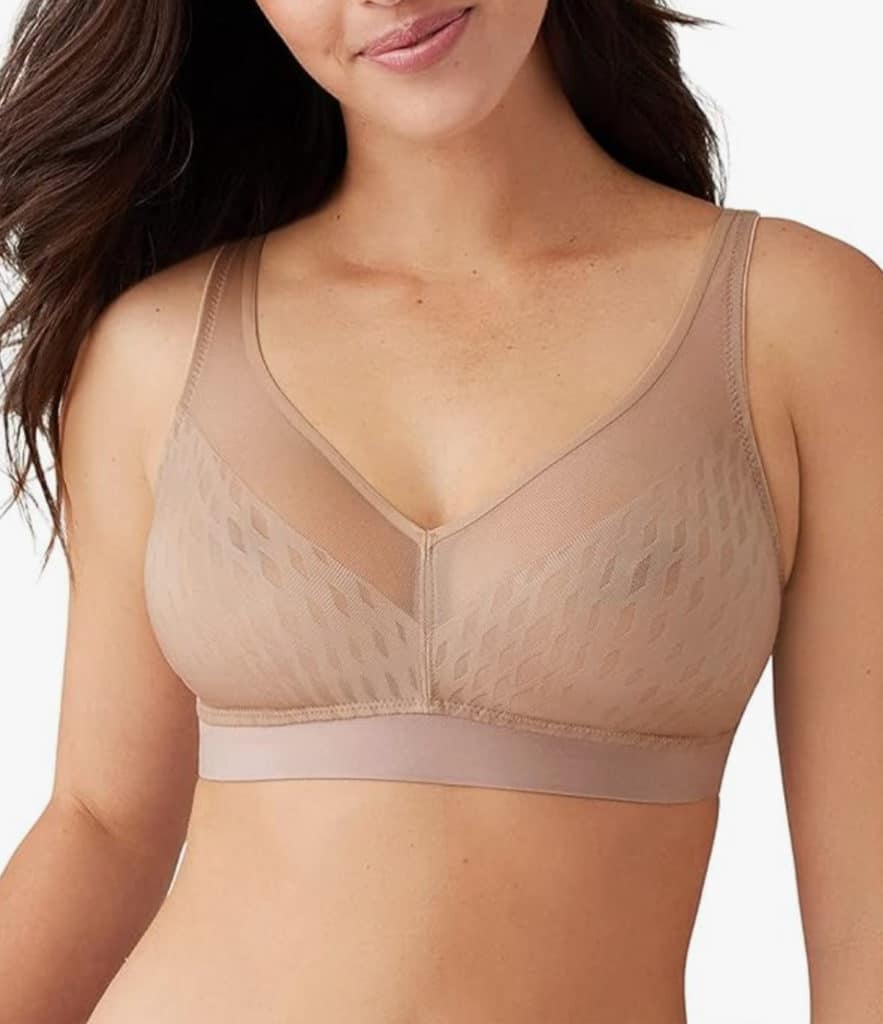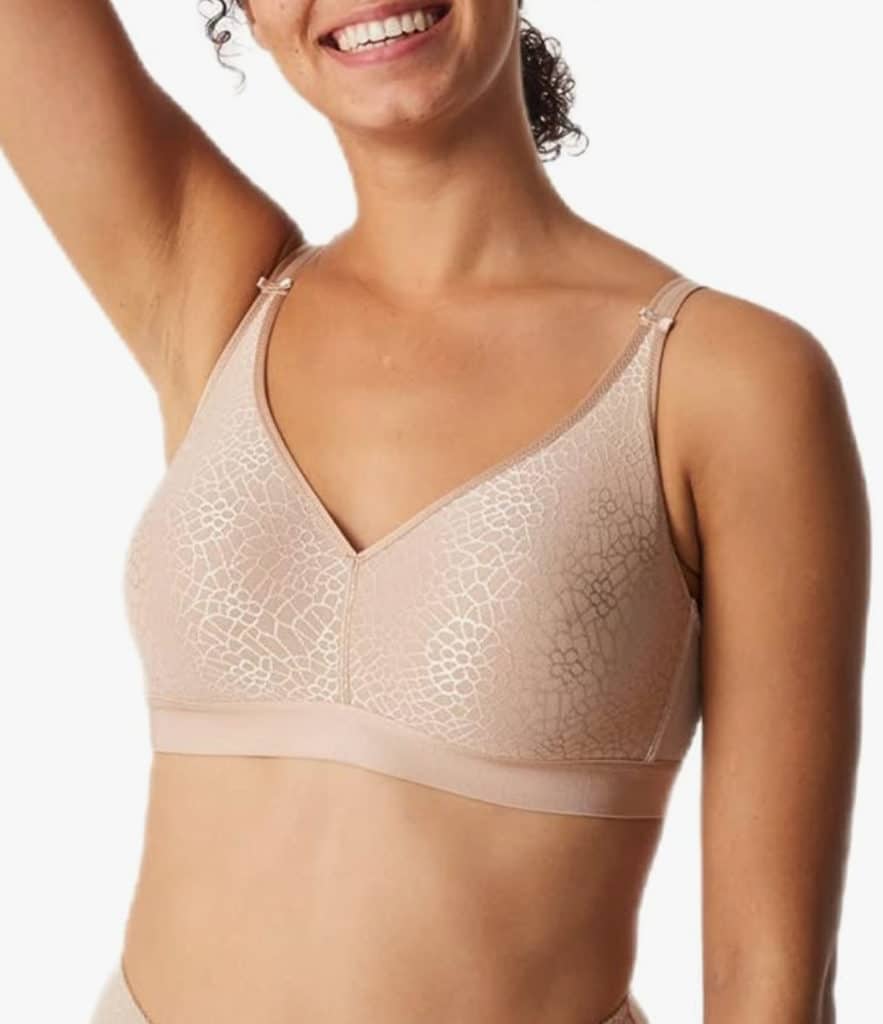 Chantelle Women's C Magnifique Full Bust Wireless Bra
Wacoal Women's How Perfect Wire Free Bra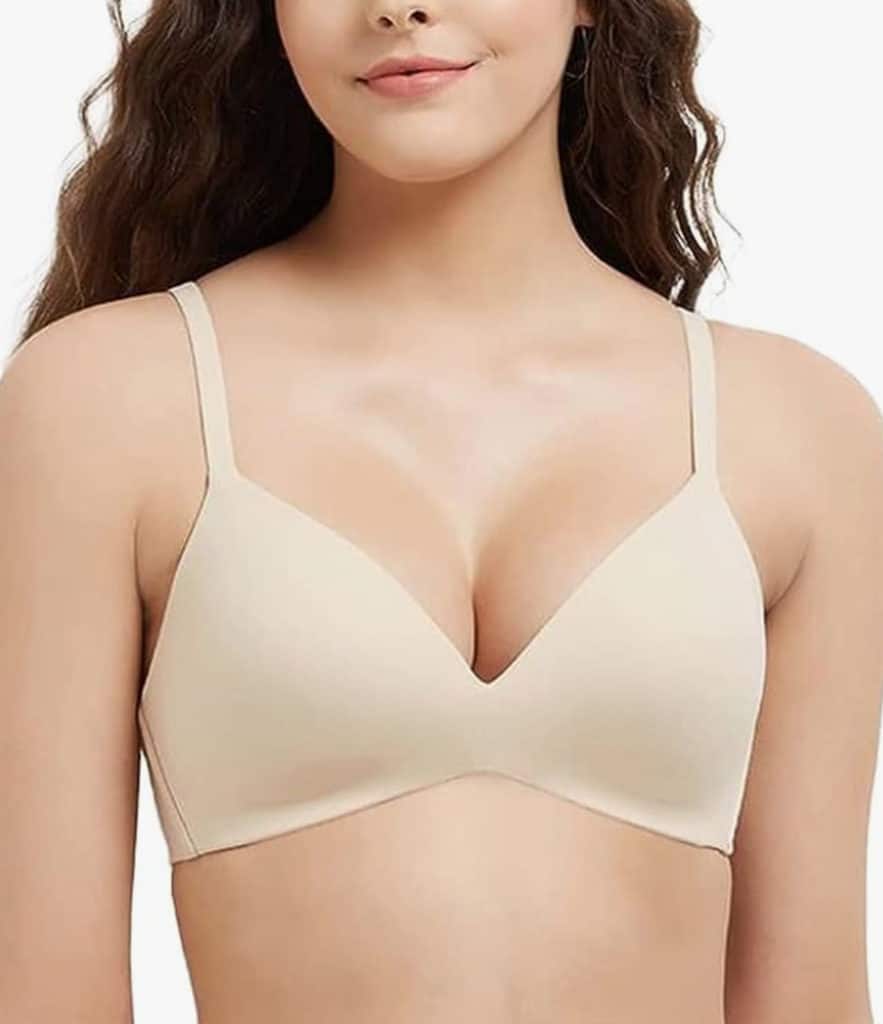 Frequently Asked Questions about what to wear after a breast lift
Q1: What should I wear immediately after my breast lift surgery?
A1: Immediately after surgery, you should wear the surgical bra provided by your surgeon. This bra provides necessary support and compression during the initial healing phase.
Q2: How long should I wear a surgical bra, and when can I transition to regular bras?
A2: The duration of surgical bra wear varies but typically ranges from a few weeks to a few months, as advised by your surgeon. Transitioning to regular bras should be guided by your surgeon's recommendations, typically after the initial healing period.
Q3: Can I wear my regular tops and dresses during the initial recovery period?
A3: In the initial weeks after surgery, it's best to stick with loose-fitting tops and dresses to minimize friction and irritation. The surgical bra will likely be worn underneath your clothing.
Q4: Are there specific clothing items I should avoid in the first few weeks after a breast lift?
A4: Avoid wearing tight-fitting or underwire bras, as well as clothing with tight straps or necklines that could irritate incision sites. Loose, comfortable clothing is recommended during this time.
Q5: When can I comfortably return to wearing underwire bras?
A5: It's advisable to wait until your surgeon approves the transition back to underwire bras. This typically occurs several weeks to a few months after the surgery, depending on your individual healing progress.
Q6: What are the best clothing choices to minimize discomfort and promote optimal healing?
A6: Choose loose-fitting tops, high-waisted bottoms, soft wireless bras, and clothing made from breathable fabrics. Opt for front-closure bras for added convenience when dressing.
Q7: Can I wear swimsuits or participate in water activities during my recovery?
A7: It's generally best to avoid swimming and water activities until your surgeon approves. Submerging incisions in water too soon can increase the risk of infection. Consult with your surgeon for specific timelines and recommendations.
Q8: Are there style tips for feeling confident and stylish while dressing during recovery?
A8: Focus on comfortable, loose-fitting clothing in colors and styles that make you feel confident. Layering can add style without compromising comfort.
Q9: How do I protect my surgical scars from the sun and irritation when wearing certain clothing?
A9: Shield surgical scars from direct sunlight by wearing loose, long-sleeved tops and using sunscreen. Be mindful of clothing that may rub against incision areas and cause irritation.
Q10: What are the recommended clothing brands known for comfort and support during the breast lift recovery period?
A10: Some brands known for post-surgery comfort include Kindred Bravely for nursing-friendly clothing, Calvin Klein for comfortable bras, and Leggings Depot for high-waisted leggings. Consult your surgeon for personalized recommendations based on your specific needs and procedure.