Introduction to What To Wear After a Liposuction
Liposuction can be a transformative step towards achieving the body you've always desired, but what you wear during your recovery is often an underestimated part of the journey. Your clothing choices play a significant role in not only your comfort but also in supporting your healing process and overall satisfaction with the results.
In this article, we embark on a journey through the world of post-liposuction fashion, offering practical insights and friendly advice for selecting the right clothes. Whether you're gearing up for liposuction or just want to refresh your post-surgery wardrobe, this guide will be your trusted friend, helping you feel comfortable, confident, and stylish as you progress towards your body goals.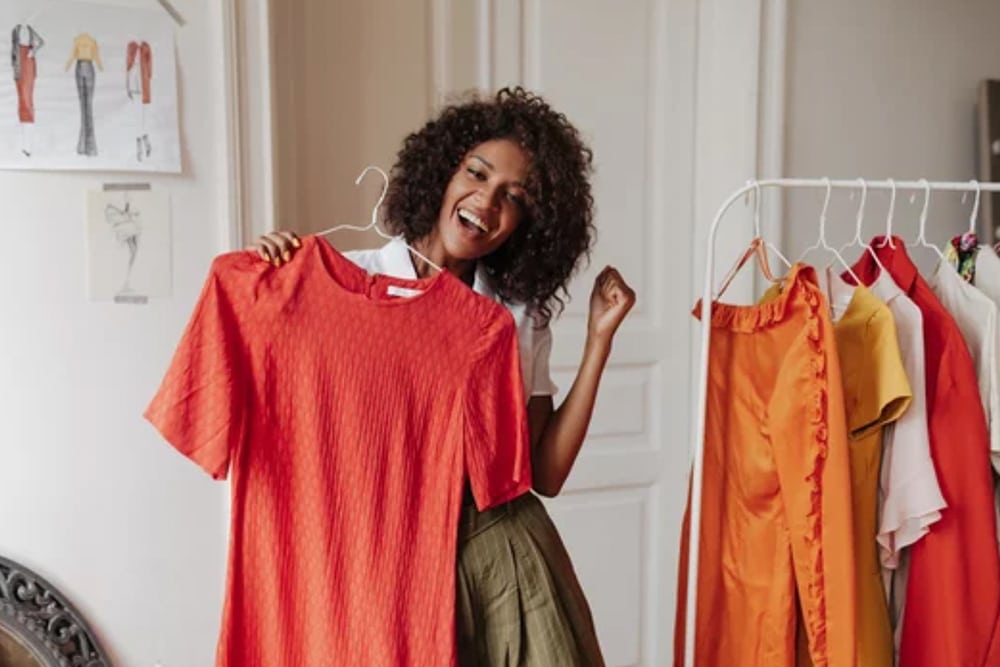 Breakdown of clothing recommendations for each week during the first six weeks after a liposuction procedure
Week 1: Immediate Post-Op
Week 2: Healing Progresses
Week 3: Reducing Swelling
Week 4: Increased Mobility
Week 5: Transitioning to Regular Clothing
Week 6: Gradual Return to Normal Wardrobe
Always follow your surgeon's recommendations, as your specific recovery timeline may vary. The goal is to prioritize comfort, minimize irritation, and support your body's healing during the critical first six weeks after liposuction.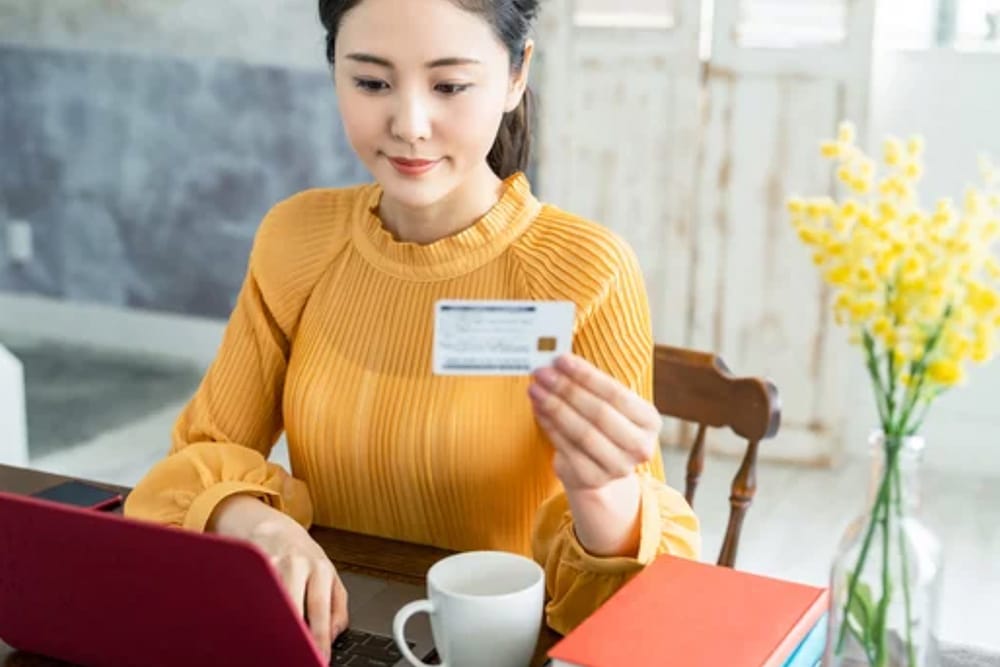 Listing of comfortable Amazon clothing brands suitable for wearing after a liposuction procedure
| Brand | Clothing Type | Description |
| --- | --- | --- |
| Navanah | Compression Garments | Offers a range of post-surgery compression garments designed to reduce swelling and provide support. |
| Bali | Soft Bras | Known for comfortable wireless bras that offer gentle support without irritation. |
| Amazon Essentials | Loose-Fitting Attire | Provides a variety of affordable loose-fitting tops, leggings, and loungewear for enhanced comfort. |
| Calvin Klein | Comfortable Underwear | Offers soft, seamless underwear with wide waistbands for added comfort and support. |
| Skechers | Slip-On Footwear | Renowned for comfortable and convenient slip-on shoes, making dressing hassle-free. |
| Leggings Depot | High-Waisted Leggings | Offers a selection of high-waisted leggings in various colors and styles, ideal for gentle compression and easy wear. |
| Gildan | Oversized Shirts | Provides oversized T-shirts and cozy, loose-fitting shirts for maximum comfort. |
| Just My Size | Plus-Size Fashion | Offers a range of plus-size clothing, including comfortable pants and tops, catering to various body types. |
| Hanes | Breathable Fabrics | Provides clothing crafted from breathable fabrics to ensure comfort throughout the recovery process. |
These brands are known for providing comfortable clothing options suitable for the post-liposuction recovery period, with a focus on comfort, support, and ease of wear.
Some Amazon Choices to wear after a Liposuction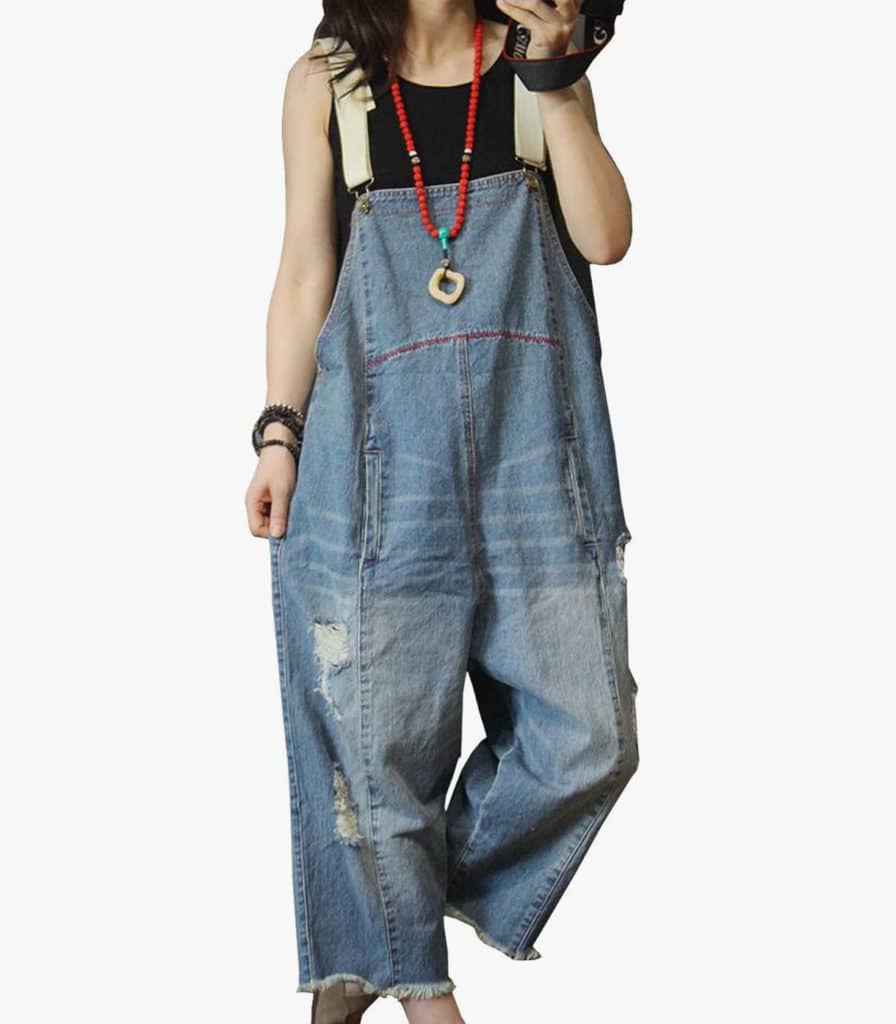 YESNO P60 Women Jeans Cropped Pants Overalls Jumpsuits Hand Painted Poled Distressed Casual Loose Fit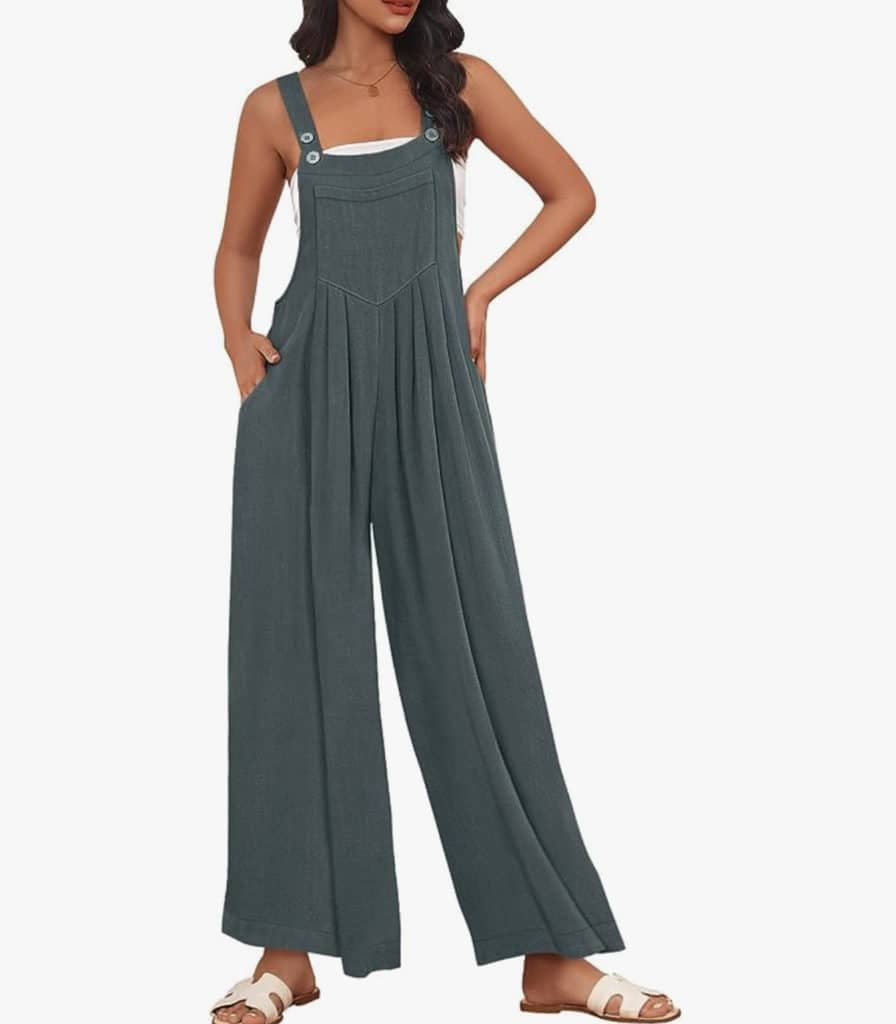 AUTOMET Womens Overalls Wide Leg Jumpsuits Casual Bib Summer Rompers Jumpers Loose Sleeveless Straps With Pockets Outfits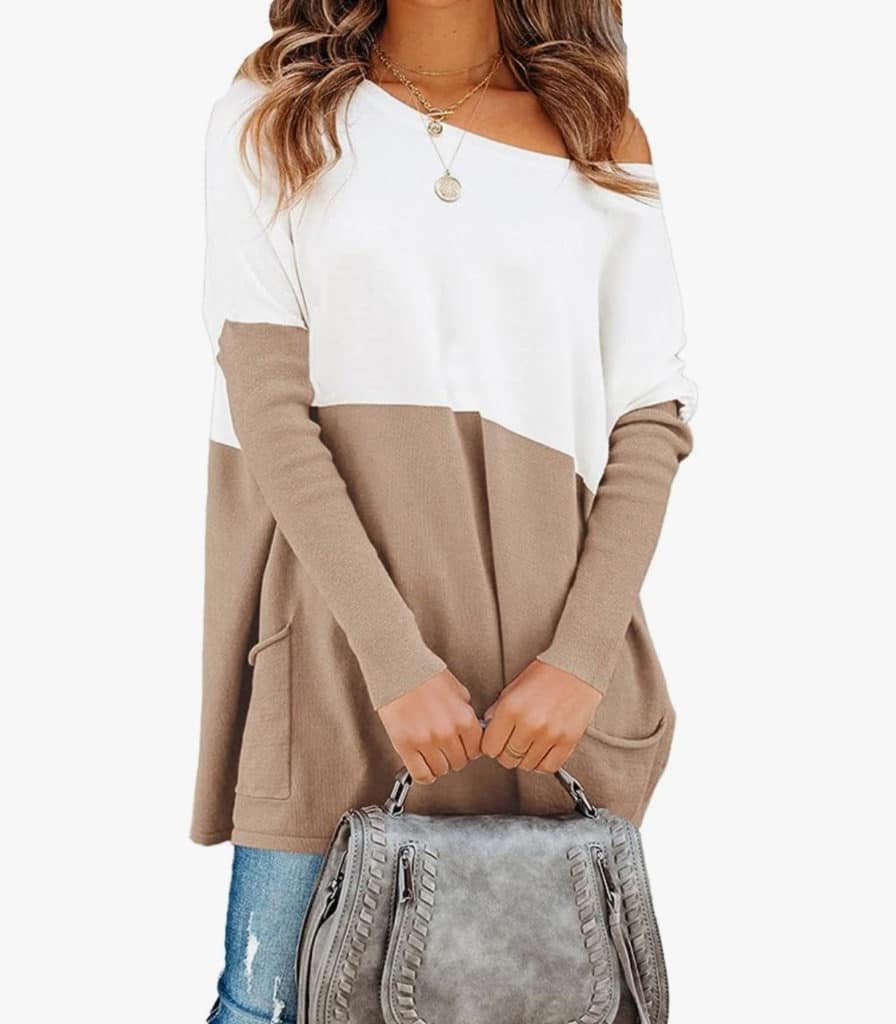 PRETTYGARDEN Women's Causal Loose Sweater Color Block Knit Pullover Off Shoulder Comfy Jumper Tops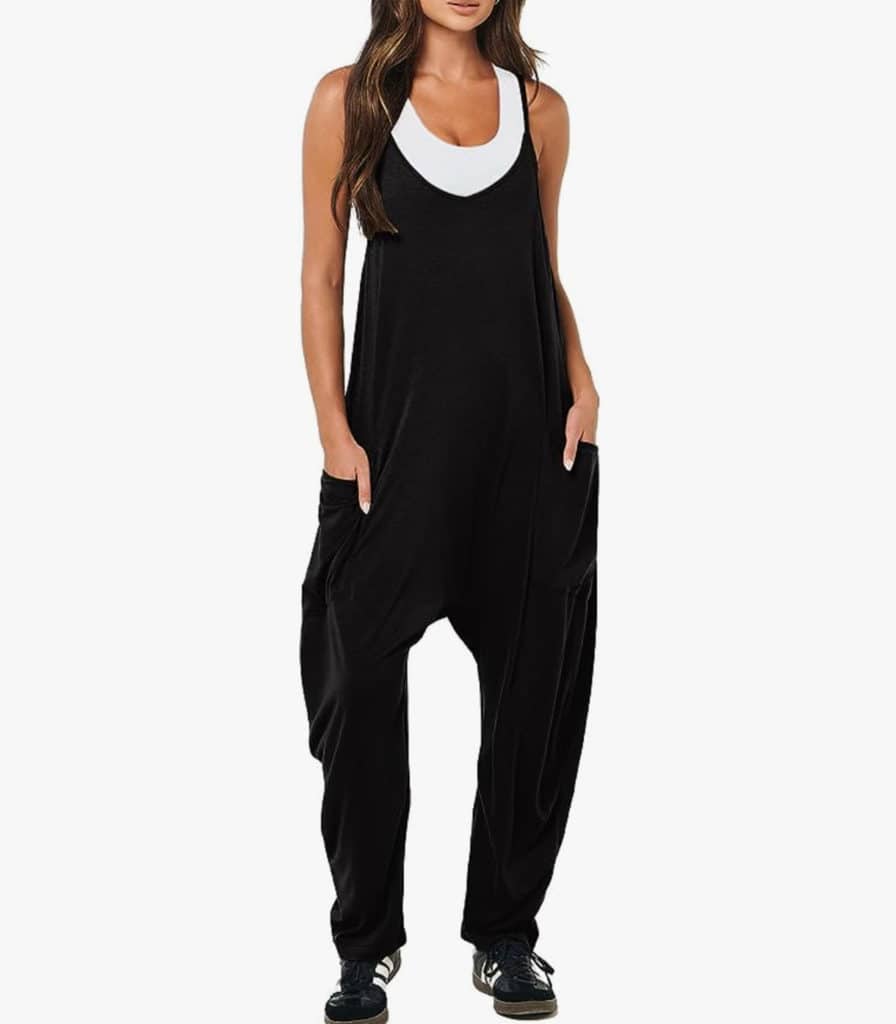 ANRABESS Women's Casual Loose Sleeveless Jumpsuits Adjustbale Spaghetti Strap V Neck Harem Long Pants Overalls with Pockets
FAQ about what to wear after a Liposuction
here are answers to the frequently asked questions about what to wear after a liposuction procedure:
Q1: What should I wear immediately after my liposuction procedure?
A1: You should wear the compression garment provided by your surgeon immediately after liposuction. This garment helps reduce swelling and supports the healing process.
Q2: How long should I wear compression garments, and what type should I choose?
A2: The duration of compression garment wear varies but typically ranges from a few weeks to a few months. The type of garment should be selected based on your surgeon's recommendations. It's essential to follow your surgeon's instructions regarding when to start and stop wearing them.
Q3: Can I wear my regular bras and underwear during the initial recovery period?
A3: Initially, it's advisable to wear soft, wireless bras and underwear with wide waistbands for comfort and minimal irritation. Consult your surgeon for guidance on when you can transition back to your regular undergarments.
Q4: Are there specific clothing items I should avoid in the first few weeks after liposuction?
A4: Yes, avoid tight-fitting clothing and clothing with tight waistbands or restrictive features, as they can cause discomfort and hinder healing. Stick to loose-fitting and breathable options.
Q5: When can I transition back to my regular wardrobe, and what should I consider when doing so?
A5: The timing for transitioning back to regular clothing varies for each individual but is typically within the first six weeks. Start with loose and comfortable clothing and gradually reintroduce your regular wardrobe as your comfort allows. Prioritize comfort and avoid tight-fitting attire.
Q6: What are the best clothing options for minimizing discomfort and promoting optimal healing?
A6: Choose loose-fitting tops, high-waisted leggings or sweatpants, and soft, seamless bras. Opt for breathable fabrics and clothing with easy-to-open closures to minimize discomfort during dressing.
Q7: Can I wear swimsuits or participate in water activities during my recovery?
A7: It's generally best to avoid swimming and water activities until your surgeon approves. Submerging incisions in water too soon can increase the risk of infection. Consult with your surgeon for specific timelines and recommendations.
Q8: Are there any style tips for feeling confident and stylish while dressing during recovery?
A8: Focus on color and style to boost your confidence while prioritizing comfort. Loose-fitting, layered clothing can help you feel stylish without compromising comfort.
Q9: How do I protect my surgical scars from the sun and irritation when wearing certain clothing?
A9: To protect surgical scars, wear loose-fitting, long-sleeved shirts and use sunscreen when scars are exposed to sunlight. This helps prevent irritation and minimizes the risk of scarring.
Q10: What are the best clothing brands known for comfort and support during liposuction recovery?
A10: Some brands known for post-surgery comfort include Navanah for compression garments, Bali for soft bras, and Amazon Essentials for loose-fitting clothing. Consult your surgeon for personalized recommendations based on your specific needs and procedure.