According to the American Society of Plastic Surgeons views, liposuction is an elective cosmetic surgery procedure designed to remove fat from specific areas of a patient's body, usually the neck, arms, buttocks, thighs, hips, and abdomen using a specialized suction technique. Liposuction can also contour and shape these areas.
The American Society of Plastic Surgeons does not consider liposuction as an effective weight loss technique or even an alternative to weight loss. If you are overweight, they recommend you lose weight to exercise and diet, in extreme cases they will recommend using bariatric procedures such as gastric bypass surgery as opposed to liposuction.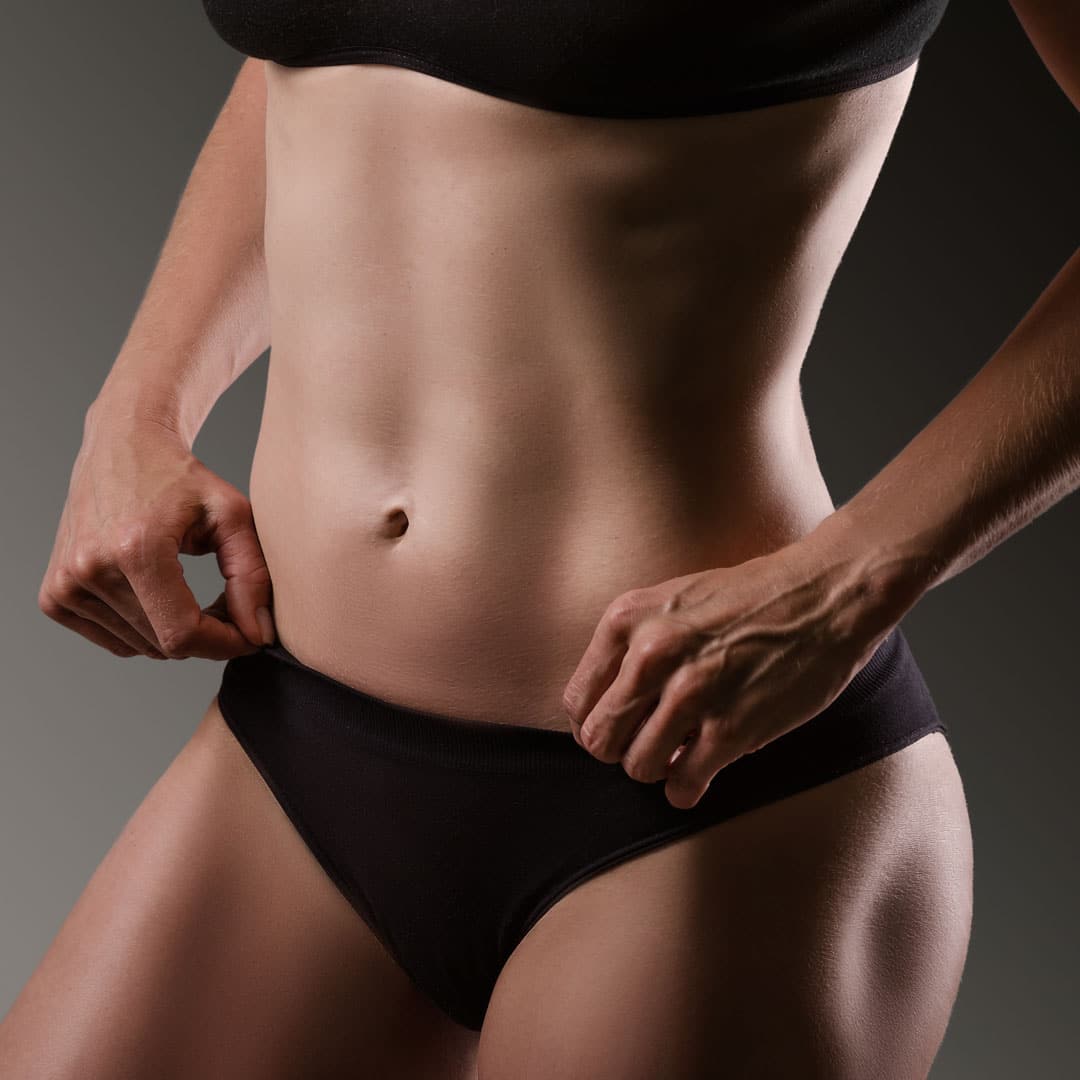 Pros and Cons of liposuction
Pros
Liposuction is a safe and simple procedure

it is far less invasive than other plastic surgery procedures

The fat cells removed will be permanently eliminated from your body

If you commit to a healthy lifestyle post-surgery, they can maintain these results. Results are immediate and apparent within a few days.
Cons: 
If you cannot follow medical advice and do not continue a healthy lifestyle post up your lipo surgical treatment will not be maintained

The surgery itself is not without risk

Undergo either general or local anesthetic, and this may cause issues from underlying conditions or diseases

Liposuction can cause blood clotting and other irregularities.
Best candidates for Lipoplasty
An experienced plastic surgeon will tell you that liposuction is an individualized procedure. This is something that you should only do for yourself, never enter an elective surgery to fit some other person's idea of how you should look.
The American Society of Plastic Surgeons considers excellent candidates for liposuction to be following
People who have strong muscle tone and elastic skin and are within 30% of their recommended body weight

Individuals who in overall good health and are not suffering from any medical conditions or life-threatening illnesses, especially ones that may impair healing

Non-smokers

people who have positive goals and outlooks, especially with the results they want to achieve their body contouring
It isn't unheard of for people with perfectly healthy diets and strict to exercise regimes to still struggle with excess fat deposits in certain areas of their body. In these cases, a plastic surgeon may consider liposuction to be a solution for them.
How much does it cost to get liposuction on your stomach?
The American Society of Plastic Surgeons points out that liposuction can vary in cost from clinic to clinic and from country to country. But there are some things that remain the same you will have to factor into account your surgical fees and non-surgical fees that may include supplies post-op garments lab tests nursing staff my hospital stay and the cost of the operating theater.
The surgical fees would represent the cost of your surgery, including liposuction for your buttocks, outer thighs, and hips. As every area of the body is different, I would require specific expertise. The cost of surgery for liposuction on your stomach might be as much as $4,000 whereas operating on your buttocks maybe just $2,000. So depending on your surgery, your costs will vary general non-surgical fees can cost up to $2,500.
Does liposuction permanently remove fat?
Apart from doubts surrounding surgery with the American Society of Plastic Surgeons found that one question patients most ask is whether the results of their liposuction will be long-lasting. Commonly asked if my fat cells return following my treatment.
The answer is yes and no, but it's a little more complicated than that. Successfully liposuction surgery permanently removes any fat cells found during the procedure, but unless you maintain a healthy lifestyle that involves a good diet and exercise, it can easily replace this fat with new fat cells.
To keep your goal post-surgery should follow a diet that involves low-fat whole grains, fruits and vegetables, and lots of lean protein, and deciding to exercise regularly. Liposuction will not change your attitude to food and exercise, so the American Society of Plastic Surgeons also recommends combining therapeutic approaches to weight loss with your surgery.
Regardless of the expense or type of liposuction technique you choose, every variation remains focused on a singular goal that is targeting and removing fat cells from one specific area of the body.
Liposuction does not solve the problem of food addiction and emotional eating. If you don't resolve the underlying problems that cause you to gain weight to start with your fat will return and only have done is wasted your time and money and put yourself through weeks of pain and discomfort.
How many inches can you lose with Cool sculpting?
The results of Cool sculpting can vary from patient to patient, but on average the American Society of Plastic Surgeons shows that patience on average sees a 20 to 30% reduction in fact in the treated area. 
Some patients even lost several inches from their waistlines completion of the treatment plan as recommended and following any diet and exercise recommendations. You're results sometimes take up to 3 months to become apparent, as your body will clear the fat cells from the area, some patients even see results within 2 to 3 weeks but this will largely depend on your body's own ability to metabolize fat.
Following a liposuction procedure, some patients require a hospital stay depending on the level of surgery they required and the soreness, swelling, and bruising that may have occurred post-op.
They will require you to wear a specialized compression garment from 2 months to help control swelling for surgery. They will also give you the course of antibiotics to help prevent infection. Despite this many people return to normal activities within a few weeks and even return to work within a few days.
As with any elective surgery, the American Society of Plastic Surgeons recommends you do extensive research into the pros and cons of Liposuction before ever committing to the procedure.
Patients should also prepare a series of questions for the surgical team to ensure they are comfortable with their decision.
Frequently Asked Questions About Liposuction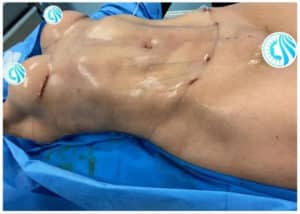 Liposuction in Miami is a reliable procedure to improve your body's shape or contours. Many research studies have proven that liposuction can remove excess fat
Read More »
Call Us, Write Us, or Knock on Our Door
Getting in touch with us is easy. Leave us your information and we will contact you as soon as possible. You can call us with any questions or inquiries 786-414-4746.